Ageing With Smartphones in Ireland: When Life Becomes Craft by Pauline Garvey and Daniel Miller, London: University College London Press, 2021, pp. 240
Book review by Selina Eagney and Ciara Staunton
How can we become younger as we grow older? What seems like a paradoxical question may, in our era of rapid technological change, appear to have some answers: by pursuing intensive exercise regimes or cosmetic surgeries, by having biomedical implants, or by having our genes edited, to name a few. Many such technologies, while perhaps promising in some ways, are ethically fraught and not affordable for all. But what if the answer to the question lies in something more accessible, more quotidian, and more ubiquitously attached to our fingertips? What if the answer lies in the smartphone itself?
This is the intriguing question at the heart of Ageing with Smartphones in Ireland: When Life Becomes Craft, a sociocultural ethnography by Pauline Garvey and Daniel Miller. Part of a series produced by the Anthropology of Smart Phones and Smart Ageing project based in University College London, the book is a detailed exploration of how people in two Dublin field sites use smartphones in a variety of creative ways to 'craft' or shape their lives as they age.
Multi-sited ethnographic fieldwork: Cuan and Thornhill
Pauline Garvey, associate professor of anthropology at Maynooth University, Ireland, and Daniel Miller, professor of anthropology at University College London, spent sixteen months during 2018 and 2019 researching two relatively affluent middle-class field sites in and around Dublin, Ireland. To preserve the anonymity of people they met while in the field, the authors gave the sites the pseudonyms of Cuan and Thornhill. They describe these locales as being 'predominantly middle-class, as is most of Ireland' (11), and both are coastal suburbs within an hour's drive of the capital, with populations in the region of 10,000 to 17,000 people. The anthropologists decided to cast their research gaze on retirees, as this group of people represented a distinct group whose lives are increasingly mediated and 'crafted' through their use of smartphones.
As ethnographers, the authors immersed themselves in the two communities, with Garvey living in Thornhill and Miller in Cuan, for the duration of the study. They used a variety of fieldwork methods, including participant observation (by sharing in activities such as dance classes and ukulele groups); formalised interviews (by organising gatherings around the themes of smartphones, experience of ageing, and health); relationship-building (by getting to know people directly, and even forming friendships with some); and informal occasions of speaking with health and social services providers such as psychotherapists and dance instructors who provided services to informants with which neither author was directly involved. The result of their work is a wealth of nuanced perspectives on ageing and technology integration, of 'how people paradoxically become younger as they grow older' (1) by adopting and adapting technologies once seen or imagined to be associated with young people exclusively.
Importantly for audiences all over the world with varying abilities to buy and receive books in hard copy, this book is available open access in the form of a fully downloadable PDF. It comprises nine chapters, including an introduction and conclusion, along with an extensive bibliography sourced from journal articles, scholarly books, newspaper articles, and interviews derived from mainstream Irish media.
Peig, Bob, Maria and friends
The Introduction and Chapter 1 provide an engaging account of the contemporary experience of ageing in Ireland coupled with the evolving utility of the smartphone in Irish life. Garvey and Miller situate their research in the context of the radical economic and social changes that Ireland has undergone in the past half century or so. As the Irish journalist Fintan O'Toole has remarked elsewhere, 'The transformation of Ireland over the last 60 years has sometimes felt as if a new world had landed from outer space on top of an old one.' The authors note that when Ireland gained independence from Britain in the 1920s, the agriculture sector employed nearly sixty percent of working men. When the country joined the European Economic Community (the precursor to the European Union) in 1973, agriculture was still a substantial sector, and contraception, same-sex relationships, divorce, and abortion were criminalised.
In Ireland from the late 1990s forward, however, things changed. Services and technology sectors boomed. Agricultural employment has declined significantly. In 2015, Ireland became the first country in the world to legalise same-sex marriage via referendum, and just three years later, while the authors were conducting their fieldwork, abortion was legalised. There is, therefore, considerable discussion in the opening chapters of the 'economic rollercoaster' (5) and attendant social evolution people involved in Garvey and Miller's study experienced, which provides essential insight for readers who may not be familiar with the depth of social, economic, and cultural change that the country itself has seen, and Irish families themselves have experienced.
Throughout Ageing with Smartphones in Ireland, short video interviews with some participants appear. Garvey and Miller have embedded videos in the PDF version of the book and also made them available online (see "Films from the Ireland Fieldsites"). This stock of moving video footage, with its glimpses of daily life, grounds the research in lived experience. The short films are well done and provide an immediacy and authenticity that could otherwise be absent from scholarly work communicated through a prose-only format. These mini films are particularly valuable and illuminating features of this book.
One such short video sequence features Peig, a spry and lively woman in her eighties, who speaks about the 'great joy and precious friendships' that participating in ukulele classes brought to her life after the death of her partner (Fig. 1). Hearing and seeing study participants immerses the viewer, if only temporarily, in the everyday worlds of these elderly people, reminding us that the people we are looking at are indeed real people living in real bodies who, just like us, are making all sorts of efforts to make sense of the intricacies of their lives in the world they inhabit.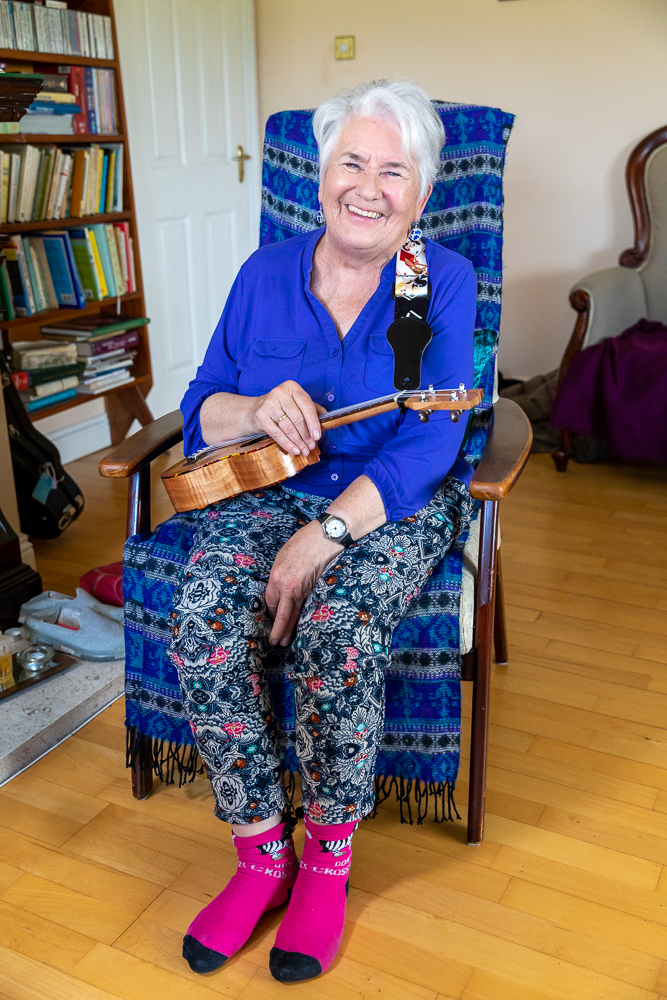 Chapter 2 illustrates the profound shift in perceptions of ageing among the Irish population, whereby being 'old' is often associated more with frailty than with actual biological age. What is both more and less certain than the inevitability of ageing? 
For many people involved in this study, decennial milestones are of less significance than the demarcation that retirement provides. Garvey and Miller are adept at eliciting details of the myriad adjustments that people they came to know make during this transition. Some people find a profound freedom in this new phase of life, where, unencumbered by the responsibilities of employment or childcare, for example, they can focus on opportunities to meet new people and gain novel skills. For example, Bob, a butcher turned poet, discusses how, by taking a creative writing class upon retirement, a previously dormant talent of his was unleashed: writing poetry.
For other people, however, retirement proves to be an isolating experience. Maria, for example, describes the loneliness she felt upon retiring: her husband had died many years previously, her children had grown up and left home, and she missed the social connections she had through paid employment outside the home. Men, specifically, describe an unmooring, of sorts, because their status and social lives were squarely anchored to their paid labour. In essence, ageing is seen as a process of 'continuity' (36), while retirement represents a dramatic change. Although from varying social, cultural, and economic backgrounds, people in this project found that upon retiring, they had more of one thing: time. Just how, then, to fill it, they wondered?
Sandwich generation and the passing of time
For the study's informants, time is a malleable concept, something that can be 'sculpted and shaped' (50). Chapter 3 makes a distinction between domestic routines and the cornucopia of activities available to respondents where they live, all of which provide structure, purpose, and community. However, as Garvey and Miller found, the use of technology to organise activities has advantages and disadvantages: some people rely heavily on WhatsApp or Facebook to communicate and organise their classes or group activities; information about some  activities is primarily spread through word of mouth. Each scenario can be both inclusive and exclusive. The authors provide the example of an initiative they helped to develop, known as 'Social Prescribing', which aimed to assist medical specialists, counsellors and service providers in their devising and 'prescribing' activities (such as walking groups or dance classes) for people feeling depressed or isolated. Unfortunately, the possibility of implementing this programme was interrupted by the coronavirus pandemic. If the authors were to follow up on this point, how the fieldwork was done and the study results would likely be of value across the disciplines, including psychology, gerontology and the medical fields.
Kinship and connection form the basis for Chapter 4. Here, Garvey and Miller present an astute analysis of Ireland's shift from a society footed in traditional consanguine relationships influenced by the Catholic church and the expediencies of rural life, towards contemporary models of the small nuclear family and emphasis on friendship over obligation. Nevertheless, many people interviewed for the project find themselves part of a 'sandwich generation' (75), which is to say caught between multiple roles of parent, grandparent, and child to elderly parents of their own, who may require a significant amount of care and attention. WhatsApp groups are particularly important to people, since they help people cultivate and maintain bonds with family and friends, while affording them the space to balance social obligations and personal priorities (Fig 2).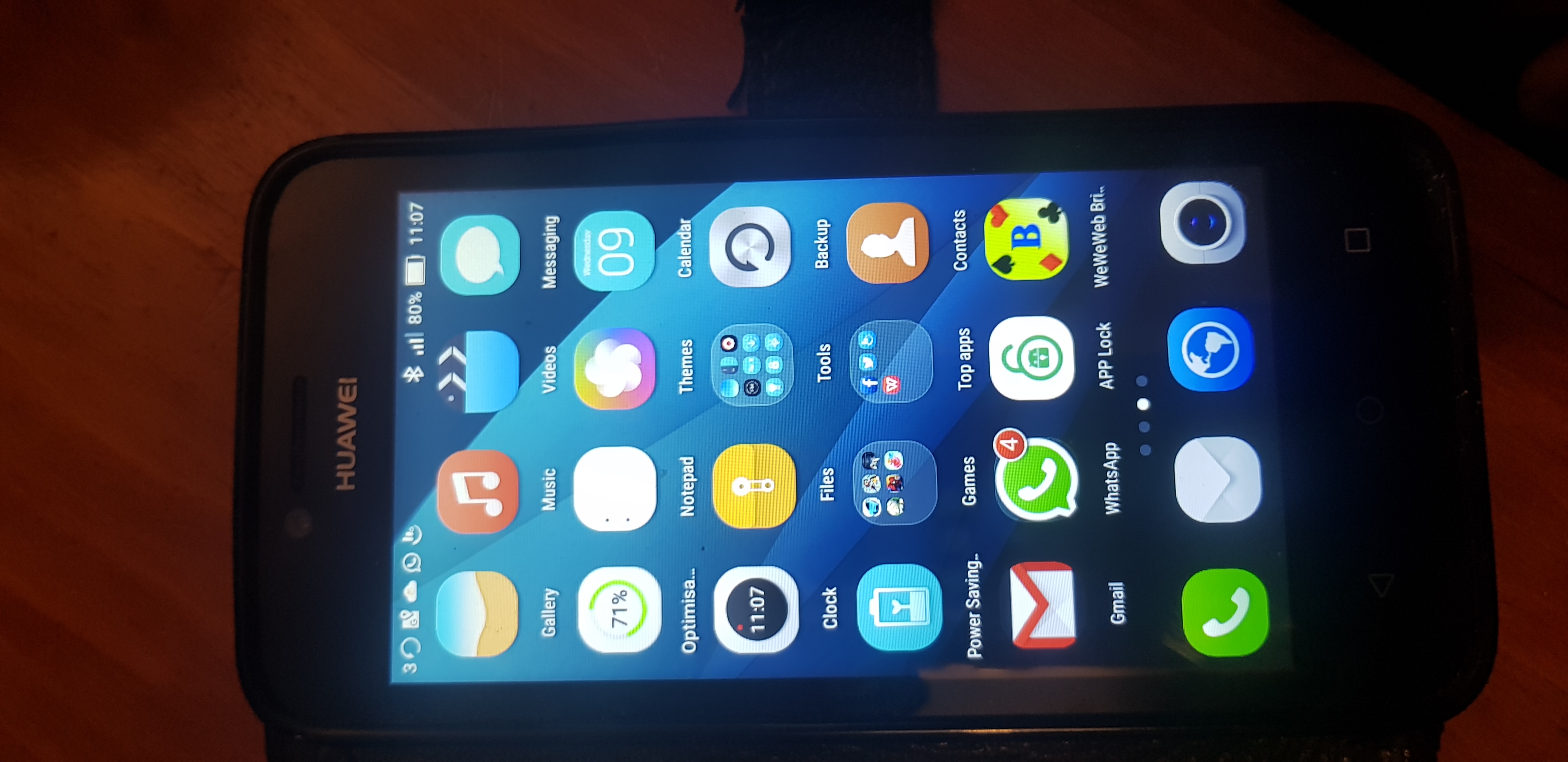 The idea of balance is a key theme of the book generally, and Garvey and Miller devote much attention to balance in their Chapter 5. This is perhaps the best chapter in the book, as the authors combine smartphone statistics and ethnographic observations and their analyses of both to highlight the tensions inherent in people's use of, and opinions about, daily use of technology. The change of attitudes about Facebook is a case in point: 'once viewed as an icon of narcissistic individualism, [it] has morphed into being the main site for maintaining community involvement' (118). Some respondents voiced negative opinions about how much their younger relatives rely on smartphones, without realising that their peers can be just as reliant. Demonstrating sound ethical practice, the authors refrain from passing judgement on such contradictions, preferring instead to highlight structural dichotomies that shape the lives of the people they came to know through their research – functional loss/gain, distraction/focus, separation/unity – thus making it possible for the reader to reflect on the information for herself.
Personal interpretation brings us neatly to Chapter 6, which focuses on health and care, and the role that 'Dr. Google' plays in people's lives. Garvey and Miller suggest that the class position and formal schooling of people in their project are fundamental to how the latter interpret online healthcare information, leading to a spectrum of understandings that flows as much from geographical, social, and educational frames of understandings as from the technology itself. This point sits alongside a notable sense of the medical profession as paternalistic, and respondents' concomitant gravitation towards complementary therapies. The authors contend that by engaging with something typically considered a 'faddish' interest of younger people, their informants are, in fact, adopting a holistic and modern approach to taking care of themselves. Menopause provides an interesting example of this. Some people found that their relatives and peers were reluctant to discuss this change in a woman's life, or that general practitioners were dismissive of the difficulties that accompanied menopause. And so, women conducted their own research online or experimented with complementary treatments (e.g., evening primrose oil and ginseng supplements, mindfulness meditation), to explore alternatives for themselves.
"Bringing their biography up to date"
There is less mention of the practical integration of smartphones in people's daily lives in the two closing chapters. Garvey and Miller acknowledge this and choose instead to emphasise the transitions that the people they met make in terms of downsizing their homes (Chapter 7) and finding life purposes as part of the (de)ageing process (Chapter 8). In material terms, de-cluttering can represent for some 'a way of bringing their biography up to date' (173). In spiritual terms, while the influence of the Catholic church in Ireland has declined significantly after the discovery of numerous incidents of sexual abuse in the 1980s and 1990s, some people, particularly respondents in their eighties and nineties, continue to adhere to the rituals of their religion. Others find purpose in their hobbies, social relations, or altruism. Some people who can afford to do so choose to travel, using their smartphones to organise trips and to stay in touch with family and friends while they are away (Fig. 3). Yet another group of older people even flips the traditional dynamic of concerns about the welfare of our planet, with some deciding to now possess and consume less than their supposedly more environmentally conscious adult children.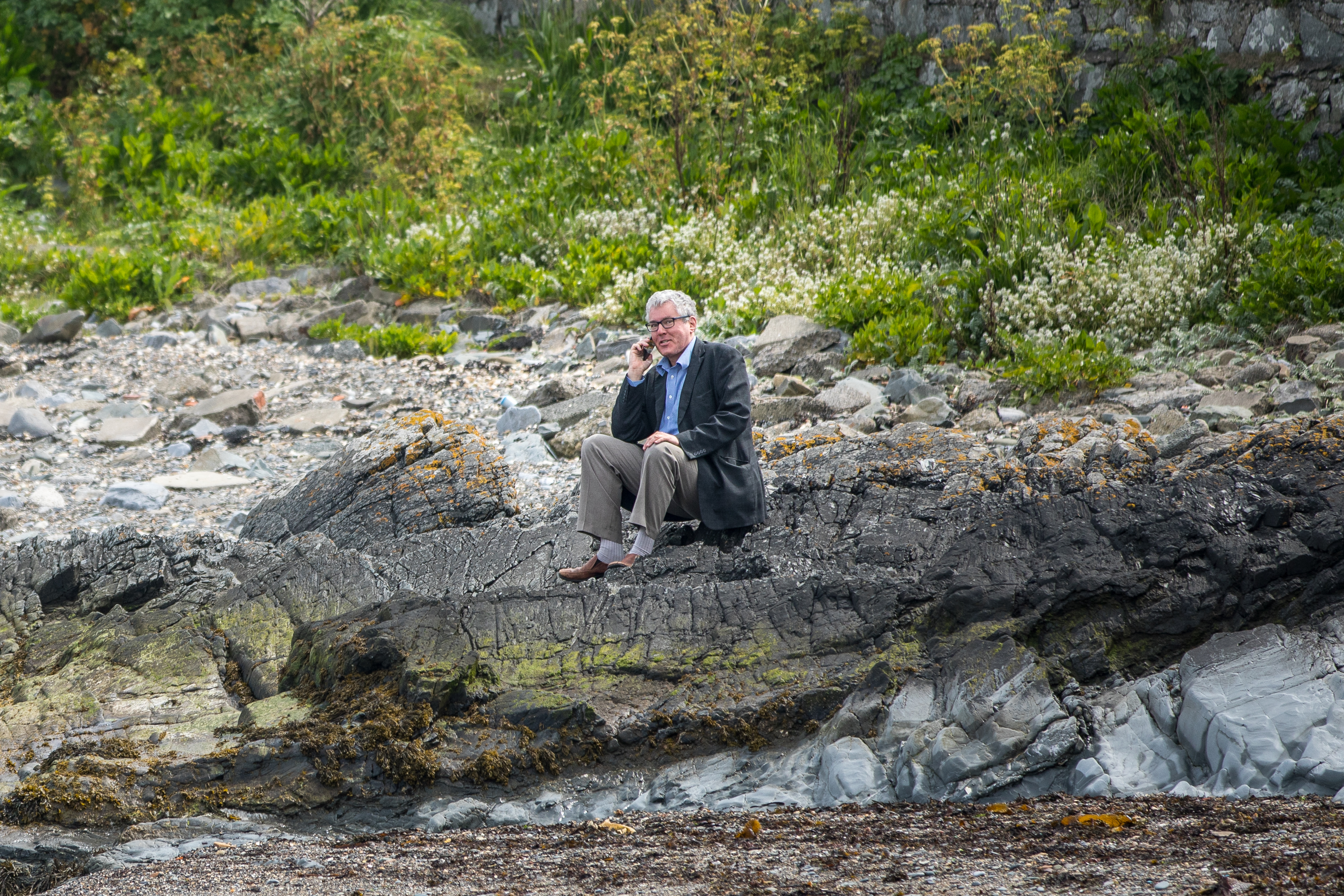 Illuminating juxtapositions such as those immediately above are a key strength of Ageing with Smartphones in Ireland. Garvey and Miller's work captures the rapid change in Irish society and documents their participants' lived experience with the implications of this flux with intelligence, humanity, and respect. The research was conducted on the cusp of the coronavirus pandemic. Given that the elderly persons whose lives and circumstances are detailed were particularly impacted by the consequences of this pandemic, it would be fascinating to see further ethnographic explorations into how the smartphone was utilised by these same people to communicate and obtain health and social services during the pandemic. Another idea for future research might be to probe the experiences of an economically and ethnically diverse set of people given the heterogeneous character of Irish society at this point.
Eliminating age itself
As we reflect, some sections of the book could have benefitted from more thorough focus on the integration of the smartphone in daily life, specifically with respect to downsizing (Chapter 7) and how people find meaning in later life (Chapter 8). Readers who wish to explore the subject of smartphones and ageing may be interested in other open access publications arising from Garvey and Miller's "Anthropology of Smart Phones and Smart Ageing" project, such as the companion book The Global Smartphone: Beyond a Youth Technology, which has been translated into numerous languages.
In spite of the reservations noted here, we found Ageing With Smartphones in Ireland: When Life Becomes Craft to be an intriguing read. The book is likely to be of interest to academics and lay readers alike, as it produces a frame of reference and foundation for considering the smartphone–our constant technological companion–as 'no longer a device defining the controlled borders of age, but one that further facilitates the elimination of age itself' (213).
Photo credits © Daniel Miller
About the Authors
Selina Eagney is a writer from Ireland. She has an MA in American literature from University College Dublin, Ireland. Her work has most recently appeared in Channel, The Skewer, and Pendemic.
Ciara Staunton is a legal academic and Senior Researcher at the Institute of Biomedicine, Eurac Research, Italy. Her research interests are in the governance of new and emerging technologies, and she is particularly interested in how new technologies impact on established ethical principles. She has previously worked as a Senior Lecturer in the School of Law, Middlesex University, London, and completed her postdoc at the Centre for Medical Ethics and Law, Stellenbosch University, Cape Town.
Managing editor for this contribution: Laura Bisaillon