Over Your Dead Mother: Rumors and Secrets in Stifter's "Tourmaline"
Abstract
Despite his confidence that he could create a simple and lucid masterpiece of descriptive narration, Adalbert Stifter's "Tourmaline" turned out to be the most obscure and complex tale in his story-collection Many-Colored Stones (1852). This essay traces the cryptological drive undermining the coherence and closure the realist narrator attempts to provide. Stifter's abundant description of seemingly superfluous details, the numerous narrative gaps and various rumors confuse any sufficient account of what really happened. The breaks and leaks in storytelling can be understood as indices leading to a submerged work of mourning. The pedagogical intention organizing Stifter's meticulous story-telling not only in this story turns upon itself through the incessant supply of these commemorative indices or fragments. Not only is such pedagogy unable to find an efficient narrative mode, it also consistently undermines the authority whereby the instructor-narrator might come to terms with his own tale.
Malgré sa confiance de pouvoir créer un chef-d'œuvre descriptif simple et clair, Adalbert Stifter fait de son œuvre « Tourmaline » le plus obscur et le plus complexe conte de la collection Roches multicolores de 1892. Cet article suit la trace du dynamisme cryptographique qui sape la cohérence, ainsi que la possibilité d'une fin fermée que l'auteur réaliste essaye de fournir. La description abondante des détails apparemment superflus, les nombreuses lacunes narratives, ainsi que les différentes rumeurs compliquent le compte-rendu du vrai incident. On peut expliquer les interruptions et les fuites dans le conte comme des indices de la présence cachée du travail de deuil. L'intention pédagogique qui dirige la façon selon laquelle Stifter raconte une histoire se retourne contre lui à travers l'apport incessant des signes commémoratifs ou des fragments commémoratifs. Non seulement ce type de pédagogie ne peut pas trouver un mode narratif efficace, mais il sape aussi la capacité de l'instructeur-narrateur d'arriver en accord avec son propre conte.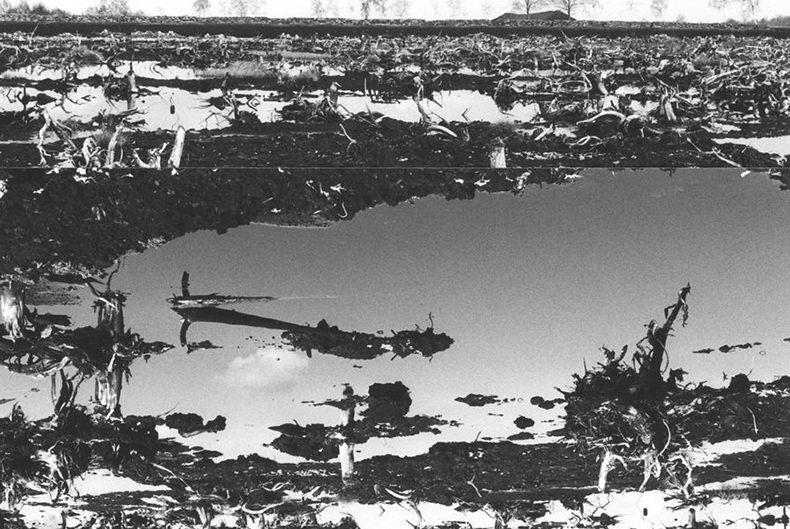 Downloads
How to Cite
Behrmann, N., & Dickson, A. (2011). Over Your Dead Mother: Rumors and Secrets in Stifter's "Tourmaline". Imaginations: Journal of Cross-Cultural Image Studies, 2(1), 20–31. Retrieved from https://imaginationsjournal.ca/index.php/imaginations/article/view/12289
License
This work by
https://journals.library.ualberta.ca/imaginations
is licensed under a  
Creative Commons 4.0 International License
 although certain works referenced herein may be separately licensed, or the author has exercised their right to fair dealing under the Canadian Copyright Act.