THIS IS NOT A PIPELINE: THOUGHTS ON THE POLITICO-AESTHETICS OF OIL
Abstract
This piece is a dialogue between Andrew Pendakis and video artist Ursula Biemann. In it they attempt to work through questions pertaining to the aesthetics of petroculture: How can one represent oil? Is there a generalized aesthetics of oil? What are the linkages between oil and secrecy? What strategies are best avoided in attempting to force into visibility the complex realities of oil culture?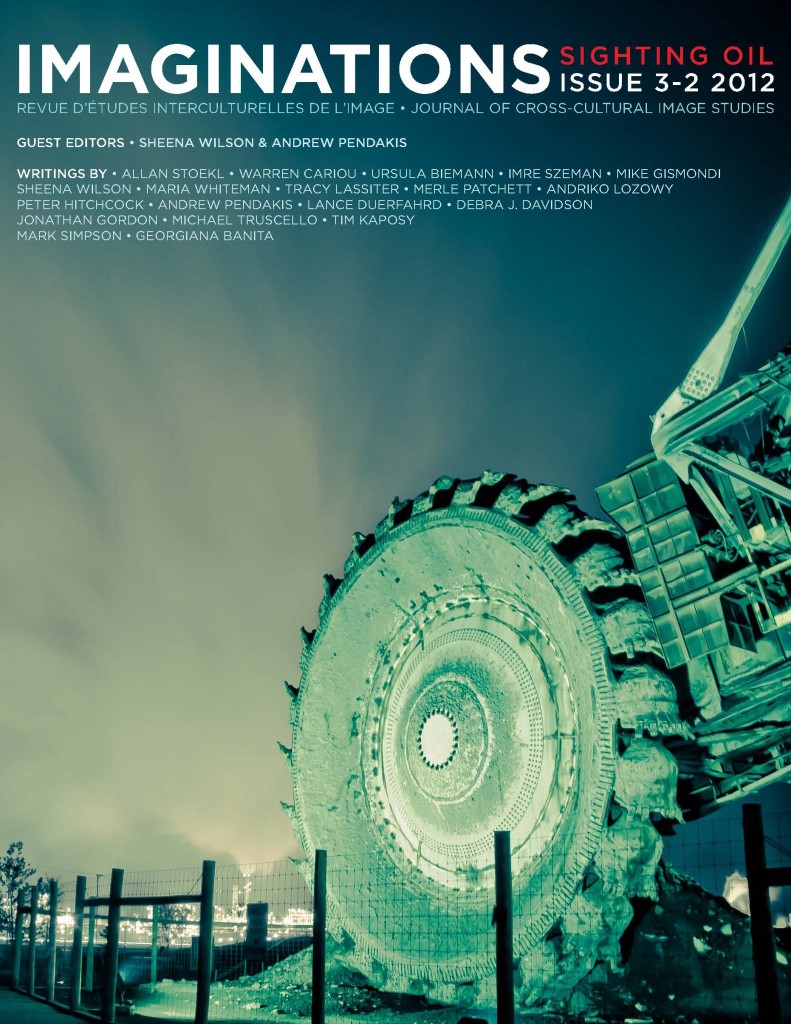 Downloads
How to Cite
Pendakis, A., & Biemann, U. (2012). THIS IS NOT A PIPELINE: THOUGHTS ON THE POLITICO-AESTHETICS OF OIL. Imaginations: Journal of Cross-Cultural Image Studies, 3(2), 6–16. Retrieved from https://imaginationsjournal.ca/index.php/imaginations/article/view/27243
License
This work by
https://journals.library.ualberta.ca/imaginations
is licensed under a  
Creative Commons 4.0 International License
 although certain works referenced herein may be separately licensed, or the author has exercised their right to fair dealing under the Canadian Copyright Act.