OIL IMAG(E)INARIES: CRITICAL REALISM AND THE OIL SANDS
Abstract
This photo-essay constitutes an initial attempt to map out the forces and dynamics of capital at work in Fort McMurray, Alberta—a primary site of global oil extraction and a space that is now at the heart of the contemporary Canadian economy; it does so through the practice of 'critical realism' advocated by artist and critic Allan Sekula. The essay consists of three parts. In the first part, we describe the characteristics of Sekula's critical realism, focusing in particular on his employment of this aesthetico-political practice in his book Fish Story (1991), an attempt to challenge dominant narratives about globalization as immaterial and unrepresentable by means of a focus on the transportation of goods by container ships. In the second part, we explore the challenge of representing another all-too frequently hidden material dimension of globalization: our continued dependence on oil and its by-products. Instead of focusing directly and literally on the site of oil extraction, the photo-essay we produce in the third part probes the effects of oil on life and labour in Fort McMurray. We do so in order to better understand the city's specific socio-political challenges and to grasp the broader implications of oil for contemporary politics, culture and representation.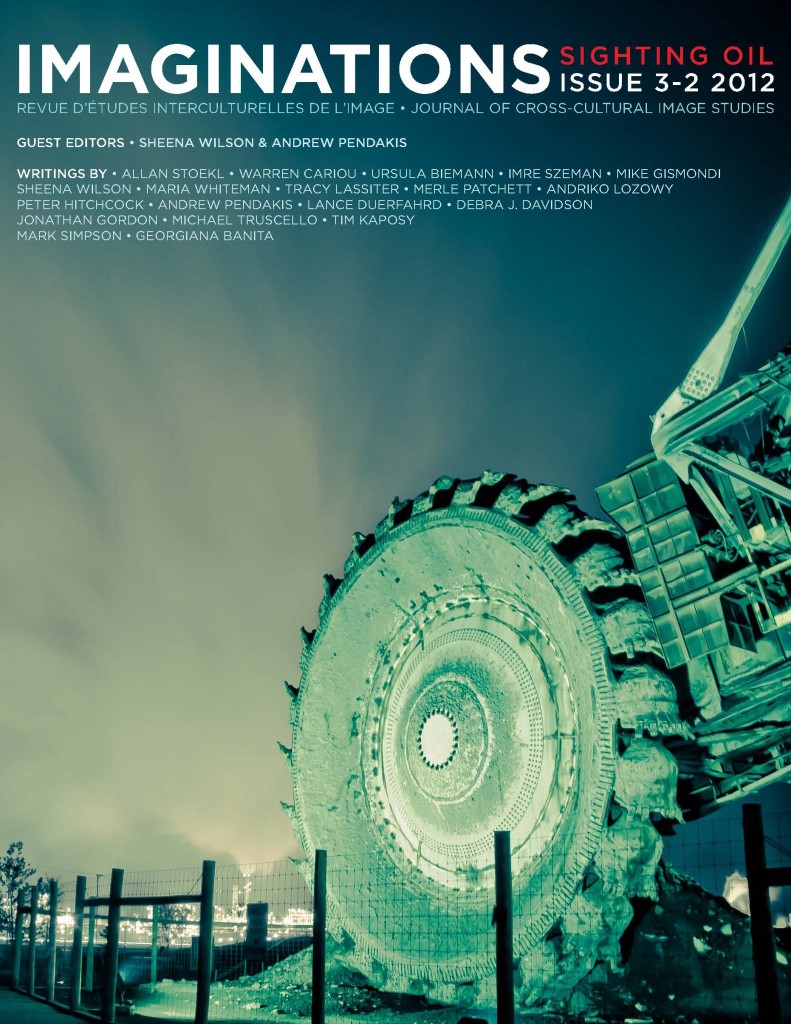 Downloads
How to Cite
Szeman, I., & Whiteman, M. (2012). OIL IMAG(E)INARIES: CRITICAL REALISM AND THE OIL SANDS. Imaginations: Journal of Cross-Cultural Image Studies, 3(2), 46–67. Retrieved from https://imaginationsjournal.ca/index.php/imaginations/article/view/27246
License
This work by
https://journals.library.ualberta.ca/imaginations
is licensed under a  
Creative Commons 4.0 International License
 although certain works referenced herein may be separately licensed, or the author has exercised their right to fair dealing under the Canadian Copyright Act.