IMAGINING THE TAR SANDS 1880-1967 AND BEYOND
Abstract
For much of the history of Alberta's tar sands, a series of visual conventions have shaped Canadian imaginaries of the resource, the emergence of the non-conventional oil industry, and the mining of oil.  We introduce a series of archival images dating from 1880 until the opening of Great Canadian Oil Sands (Suncor) in 1967, to analyze how visual representations were used to justify government and public support for bitumen mining and refining, to legitimate state research into the separation of oil from the sands, and to ideologically sustain public funding of the development of this unique Canadian resource industry. We conclude that many elements of these early positive normative conceptual frameworks remain in play today, used by corporate and government meaning–makers to blunt contemporary critiques by the public of social and ecological tradeoffs, and ultimately to legitimate Alberta and Canada's pursuit of non-conventional oil as an acceptable energy future.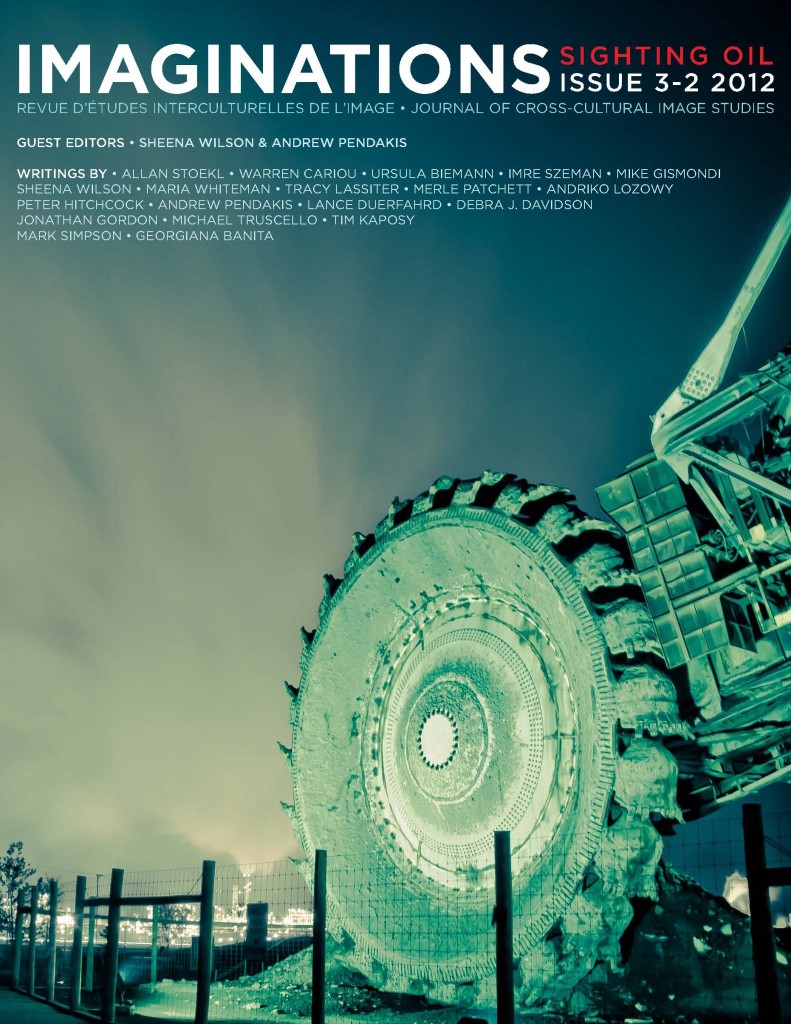 Downloads
How to Cite
Gismondi, M., & Davidson, D. J. (2012). IMAGINING THE TAR SANDS 1880-1967 AND BEYOND. Imaginations: Journal of Cross-Cultural Image Studies, 3(2), 68–103. Retrieved from https://imaginationsjournal.ca/index.php/imaginations/article/view/27247
License
This work by
https://journals.library.ualberta.ca/imaginations
is licensed under a  
Creative Commons 4.0 International License
 although certain works referenced herein may be separately licensed, or the author has exercised their right to fair dealing under the Canadian Copyright Act.