EVERYTHING'S GONE GREEN: THE ENVIRONMENT OF BP'S NARRATIVE
Abstract
This essay looks at a particularly galling phenomenon for environmentalism, the "green" globalism of an oil conglomerate.  Rather than simply dismiss such gestures as corporate cynicism, the paper suggests that one might usefully pay attention to the narrative modes at stake in these initiatives which here connect the exploitation of modernity to a parabolic logic. BP's going green is seen as an extension rather than as a contravention of its social being and shows why, even after the Deepwater Horizon disaster, BP's desire to move "beyond petroleum" means more rather than less oil exploitation.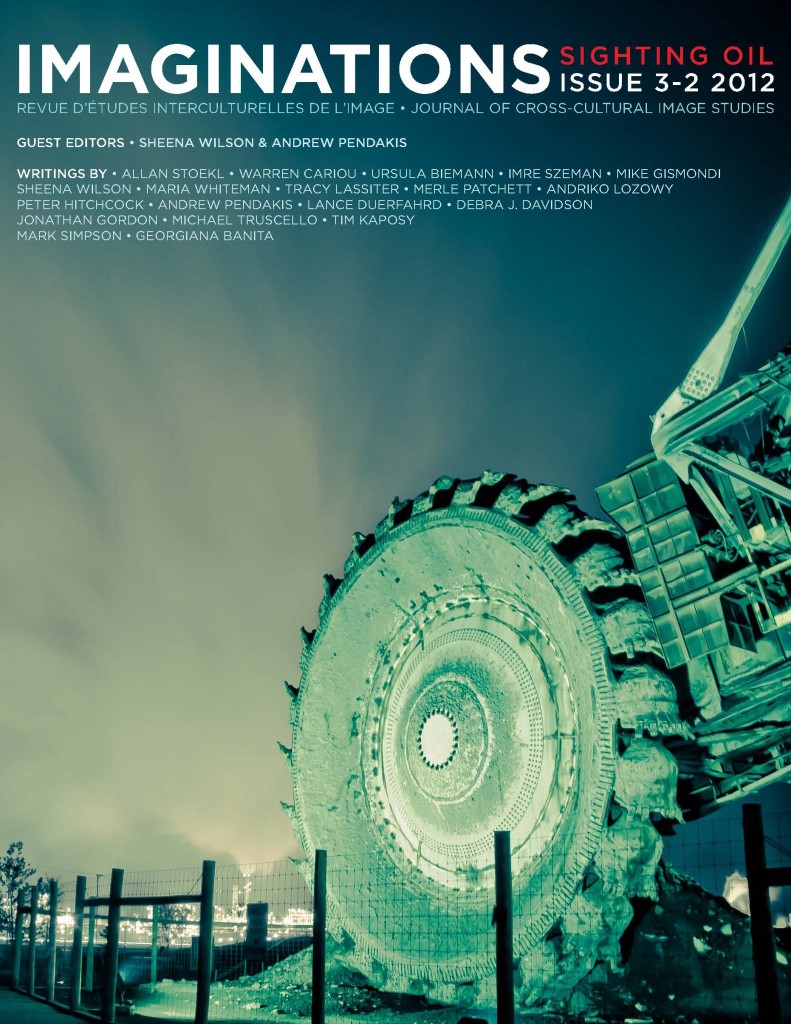 Downloads
How to Cite
Hitchcock, P. (2012). EVERYTHING'S GONE GREEN: THE ENVIRONMENT OF BP'S NARRATIVE. Imaginations: Journal of Cross-Cultural Image Studies, 3(2), 104–114. Retrieved from https://imaginationsjournal.ca/index.php/imaginations/article/view/27248
License
This work by
https://journals.library.ualberta.ca/imaginations
is licensed under a  
Creative Commons 4.0 International License
 although certain works referenced herein may be separately licensed, or the author has exercised their right to fair dealing under the Canadian Copyright Act.