The Road to Here? Placing Community within Western Canada's Resource Landscape
Abstract
Abstract | The western-Canadian landscape has been deeply shaped by its intimate economic, cultural, and social ties to resource extraction. In this short essay we use the photography of Canadian photographer Eamon Mac Mahon to explore how the West's shifting resource landscape has reconfigured relationships between community and place. Contrasting nostalgic and idealized visions of remote place-based resource communities with scenes of globally linked infrastructure networks, Mac Mahon's photographs highlight tensions between shifting economies and ideas of community. Read as palimpsests of place, we argue that, when considered together, Mac Mahon's photographs offer an important ambivalence, unsettling straightforward readings of boom and bust. In a context of continual upheaval and change, we read Mac Mahon's photographs as signposts on the road to emergent constellations of place and community in the Canadian West.
Résumé | Le paysage de l'ouest canadien a été grandement façonné au niveau économique, culturel et social par son rapport à l'extraction des ressources. Dans ce court essai, l'œuvre photographique du photographe canadien Eamon Mac Mahon est employé afin d'explorer la façon dont les changements dans le bassin de ressources de l'ouest ont reconfiguré les relations entre les communautés et leur environnement. Les images de Mac Mahon soulignent la tension entre l'économie changeante et le concept de communauté en comparant les pensées nostalgiques et idéalisées des communautés éloignées, expliquées par l'extraction de ressources, avec les réseaux d'infrastructures mondiaux. Lu comme palimpsestes de lieux, nous estimons que l'ensemble des photographies de Mac Mahon suggère une ambivalence importante, perturbant les interprétations traditionnelles d'expansion et de récession. Dans un contexte de bouleversement et de changement continu, nous interprétons les photographies de Mac Mahon comme témoin du changement dans les relations entre les communautés de l'ouest canadien et leur environnement.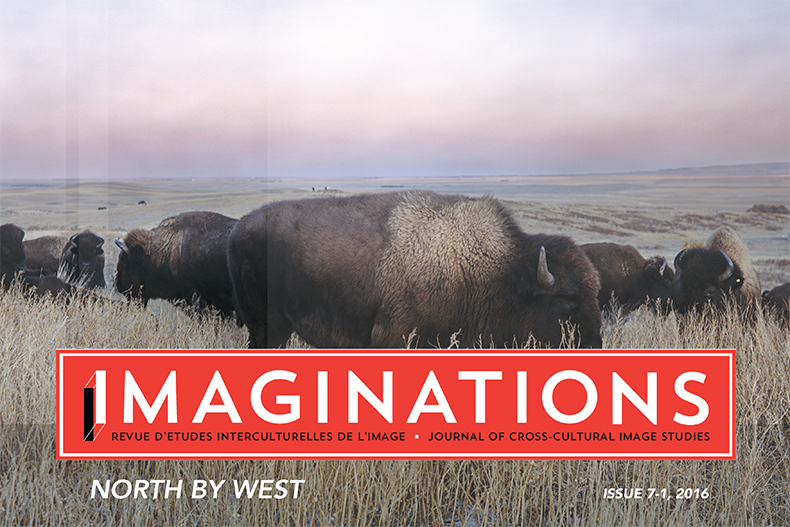 Downloads
How to Cite
MacMahon, E., Granzow, M., & Jones, K. E. (2016). The Road to Here? Placing Community within Western Canada's Resource Landscape. Imaginations: Journal of Cross-Cultural Image Studies, 7(1), 92–103. Retrieved from https://imaginationsjournal.ca/index.php/imaginations/article/view/29340
License
This work by
https://journals.library.ualberta.ca/imaginations
is licensed under a  
Creative Commons 4.0 International License
 although certain works referenced herein may be separately licensed, or the author has exercised their right to fair dealing under the Canadian Copyright Act.