Uncertain Architectures—Performing Shelter and Exposure
Abstract
Abstract | Originally housed in generic industrial buildings, data centres have become sites of architectural feats and playgrounds for starchitects in recent years. These buildings testify to a changed role of how we think of these repositories for data and their position in our society. Through a reading of the Bahnhof data centre Pionen in Stockholm from 2008 and the design schematic for a Data Tower in Iceland, this article examines how the data centre as an architectural and infrastructural edifice facilitates data storage and access, focusing on how security is articulated in the architectural vocabulary through negotiations of visibility. By intermingling images of these sites with textual vignette-like reflections, this article uses the architecture of the data centre to address how the design of dynamic data archives embodies cultural imaginaries of uncertainty through the tropes of shelter and exposure.
Résumé | Initialement hébergés dans des bâtiments industriels génériques, les centres de données sont devenus récemment des merveilles d'architecture et des terrains de jeux pour les « starchitects ». Ces bâtiments témoignent d'un changement de rôle dans la façon dont nous pensons à ces entrepôts de données et à leur position dans notre société. Grâce à une lecture du centre de données Bahnhof Pionen à Stockholm à partir de 2008 et au schéma de conception d'une tour de données en Islande, cet article examine comment le centre de données, en tant qu'édifice architectural et infrastructure, facilite le stockage et l'accès aux données, en mettant l'accent sur la façon dont la sécurité est articulée dans le vocabulaire architectural à travers les négociations de visibilité. En entremêlant les images de ces sites avec des réflexions textuelles semblables à des vignettes, cet article utilise l'architecture du centre de données pour aborder comment l'élaboration de centre de données dynamiques incarne des imaginaires culturels d'incertitude à travers les tropes d'abris et d'exposition.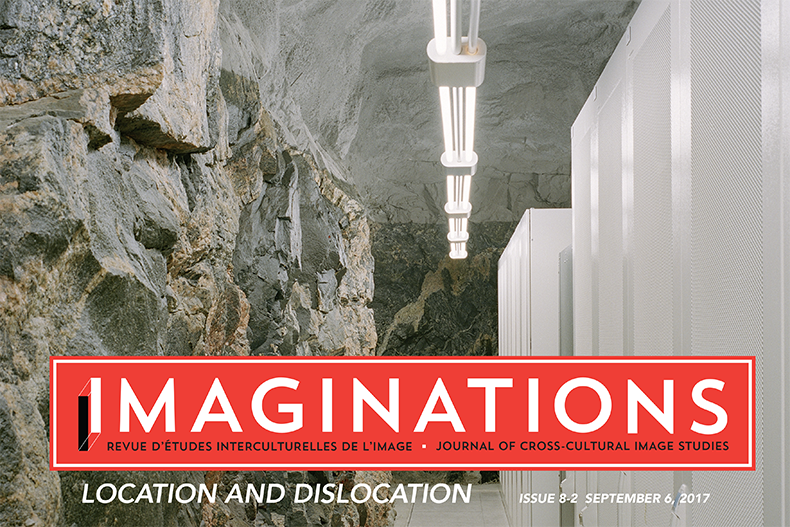 Downloads
How to Cite
Veel, K. (2018). Uncertain Architectures—Performing Shelter and Exposure. Imaginations: Journal of Cross-Cultural Image Studies, 8(2), 30–41. https://doi.org/10.17742/IMAGE.LD.8.2.4
License
This work by
https://journals.library.ualberta.ca/imaginations
is licensed under a  
Creative Commons 4.0 International License
 although certain works referenced herein may be separately licensed, or the author has exercised their right to fair dealing under the Canadian Copyright Act.