"Hear the World's Sounds": Locality as Metadata in Two Music-Streaming Services
Abstract
Abstract | Music-streaming services have disrupted the music industry's established commodity formats and place-bound consumer experiences, producing seemingly limitless and algorithmically driven modes of listening. These music services target a global audience, as evident in Soundcloud's promise to enable audiences to "hear the world's sound." This article maps out the deployment of local regions as tags and metadata in music-streaming services, arguing that there is a reconfiguration of locality evident, what I dub the indexi-local. This portmanteau—coordinating the terms index and local—grasps at the effort to design a participatory platform experience vis-à-vis local regions. This article undertakes a close reading of the interfaces of two music-streaming services: Bandcamp and Soundcloud. First, metadata is shown to play a significant role in the design and operations of digital music platforms, not only organizing the circulation of data but also generating listening recommendations. Second, the circulation of local regions as metadata within these two services' interfaces is then highlighted in the tagging activities of platform users. While the circulation of local regions as metadata imbricates with broader efforts to create a more participatory and place-bound streaming experience, it also flattens local differences into a gray media aesthetic of hashtags and geotagged text.
Résumé | Les services de diffusion de musique ont perturbé les formats de produits établis par l'industrie de la musique et les expériences de consommation liées aux lieux, produisant des modes d'écoute apparemment illimités et basés sur des algorithmes. Ces services de musique ciblent un public mondial, comme le prouve la promesse de Soundcloud de permettre au public « d'écouter les sons du monde ». Cet article décrit le déploiement des régions en tant qu'étiquettes et métadonnées dans les services de diffusion de musique, en faisant valoir qu'il y a une reconfiguration de localité évidente, que je surnomme l'indexi-local. Cette expression, qui combine les termes index et local, capte l'effort de concevoir une expérience de plate-forme participative vis-à-vis des régions. Cet article effectue une lecture approfondie des interfaces de deux services de diffusion de musique : Bandcamp et Soundcloud. Tout d'abord, les métadonnées sont présentées comme jouant un rôle important dans la conception et l'exploitation des plates-formes de musique numériques, non seulement en organisant la circulation des données, mais aussi en générant des recommandations d'écoute. Deuxièmement, la circulation des régions comme métadonnées dans les interfaces de ces deux services est alors mise en évidence dans les activités de marquage des utilisateurs de plateformes. Alors que la circulation des régions en tant que métadonnées se superpose avec des efforts plus larges pour créer une expérience de diffusion plus participative et liée au lieu, elle réduit également les différences locales à une esthétique morne de médias de hashtags et de balises géographiques.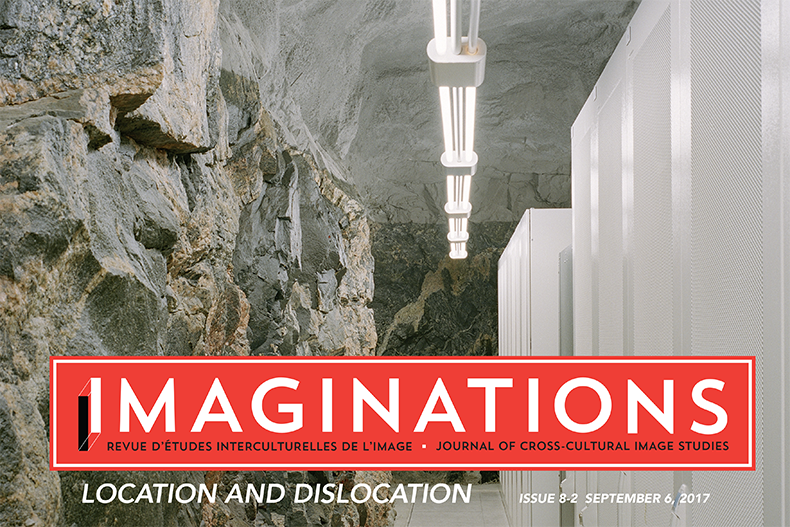 Downloads
How to Cite
Audette-Longo, M. (2018). "Hear the World's Sounds": Locality as Metadata in Two Music-Streaming Services. Imaginations: Journal of Cross-Cultural Image Studies, 8(2), 64–73. https://doi.org/10.17742/IMAGE.LD.8.2.7
License
This work by
https://journals.library.ualberta.ca/imaginations
is licensed under a  
Creative Commons 4.0 International License
 although certain works referenced herein may be separately licensed, or the author has exercised their right to fair dealing under the Canadian Copyright Act.