Drones Caught in the Net
Abstract
Abstract | This short experimental essay reflects upon our video Points of Presence. In producing the video we used unmanned aerial drones to visually and vertically examine undersea fibre-optic cables of the North Atlantic. We reflect upon how the drone's flying technologies allow pilots to creatively engage with the atmospheric element. We argue that the drone's optical and object-avoidance technologies share similarities with the mammalian senses. In concluding, we examine how drones and information infrastructures reflect each other as complex and imperfect systems designed to extend the human body and senses across geographies.
Résumé | Ce court essai expérimental se penche sur notre vidéo Points of Presence. En produisant la vidéo, nous avons utilisé des véhicules aériens sans pilote pour examiner visuellement et verticalement les câbles de fibres optiques sous-marins de l'Atlantique Nord. Nous réfléchissons à la façon dont les technologies de navigation du drone permettent aux pilotes d'interagir de manière créative avec l'aspect atmosphérique. Nous soutenons que les technologies optiques et d'évitement des objets du drone partagent des similitudes avec les sens des mammifères. En conclusion, nous examinons comment les drones et les infrastructures d'information se reflètent comme des systèmes complexes et imparfaits conçus pour prolonger le corps humain et les sens à l'échelle de la planète.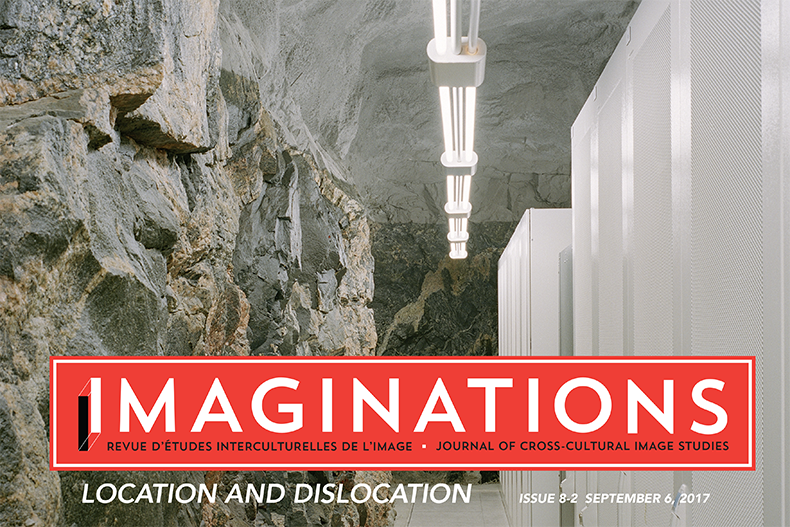 Downloads
How to Cite
Fish, A., Garrett, B., & Case, O. (2018). Drones Caught in the Net. Imaginations: Journal of Cross-Cultural Image Studies, 8(2), 74–79. https://doi.org/10.17742/IMAGE.LD.8.2.8
License
This work by
https://journals.library.ualberta.ca/imaginations
is licensed under a  
Creative Commons 4.0 International License
 although certain works referenced herein may be separately licensed, or the author has exercised their right to fair dealing under the Canadian Copyright Act.