<i>VacZineNations!</i>, a Critical Dialogue
Keywords:
visual arts pedagogy, art-as-education, graphic design, zines, vaccine hesitancy, collaboration strategies
Abstract
VacZineNations! is a collaborative artwork led by Rachelle Viader Knowles and Mkrtich Tonoyan, produced by artists, students, and designers in the UK, Canada, China, and Armenia, and exhibited as part of <Immune Nations> at Galleri KiT in Trondheim, Norway, and UNAIDS in Geneva, Switzerland, in 2017. This critical dialogue text gives insight into the necessarily messy approach used to develop a project with over one hundred participants, working from multiple disciplinary and geographic perspectives. This text is accompanied by a second essay that positions the artwork within the context of practice-led research (see Knowles, "VacZineNations! as Practice-Led Research" in this volume).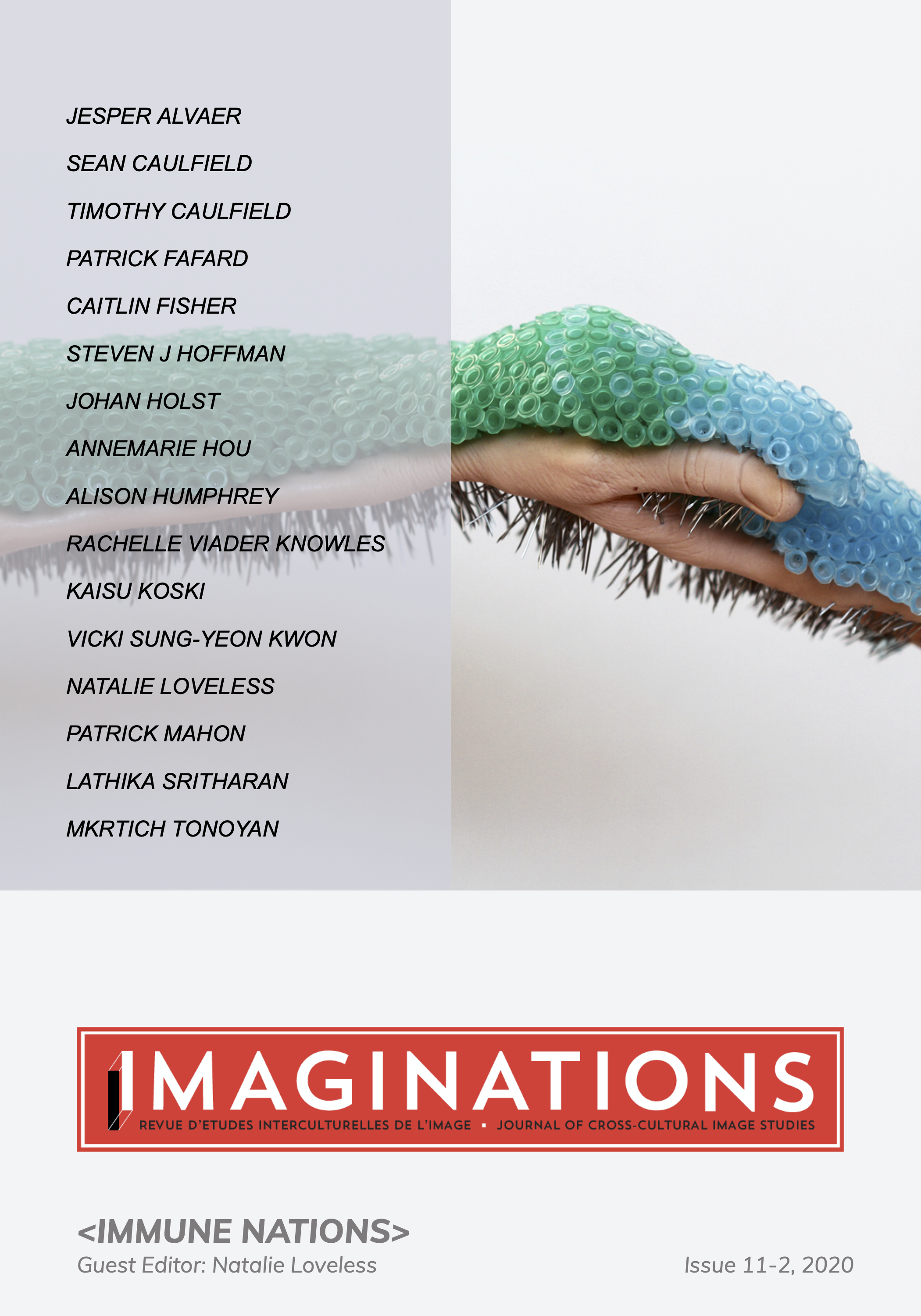 Downloads
How to Cite
Knowles, R. V., Tonoyan, M., Mahon, P., Hammersley, J., & Webb, L. (2020). <i>VacZineNations!</i>, a Critical Dialogue. Imaginations: Journal of Cross-Cultural Image Studies, 11(2), 37–55. https://doi.org/10.17742/IMAGE.IN.11.2.3
Section
Reports and Dialogues
License
This work by
https://journals.library.ualberta.ca/imaginations
is licensed under a  
Creative Commons 4.0 International License
 although certain works referenced herein may be separately licensed, or the author has exercised their right to fair dealing under the Canadian Copyright Act.