Conversations on Art-Science Collaboration and Vaccine Hesitancy
Keywords:
vaccine hesitancy, health communication, health beliefs, visualization, art-science collaboration
Abstract
Kaisu Koski, a Finnish artist-researcher based in the UK and the Netherlands, and Johan Holst, a leading vaccinologist in Norway, discuss their collaborative work exploring vaccine hesitancy in parents. The collaboration was initiated as part of Koski's ongoing research in creating films for medical education. Together, the authors developed collaborative exchanges on vaccine-critical parents' health beliefs and visualized them in a multimodal artwork series. Due to the authors' different viewpoints on vaccines, this project raises questions about positionality in interdisciplinary research and the power of visualization in health communication.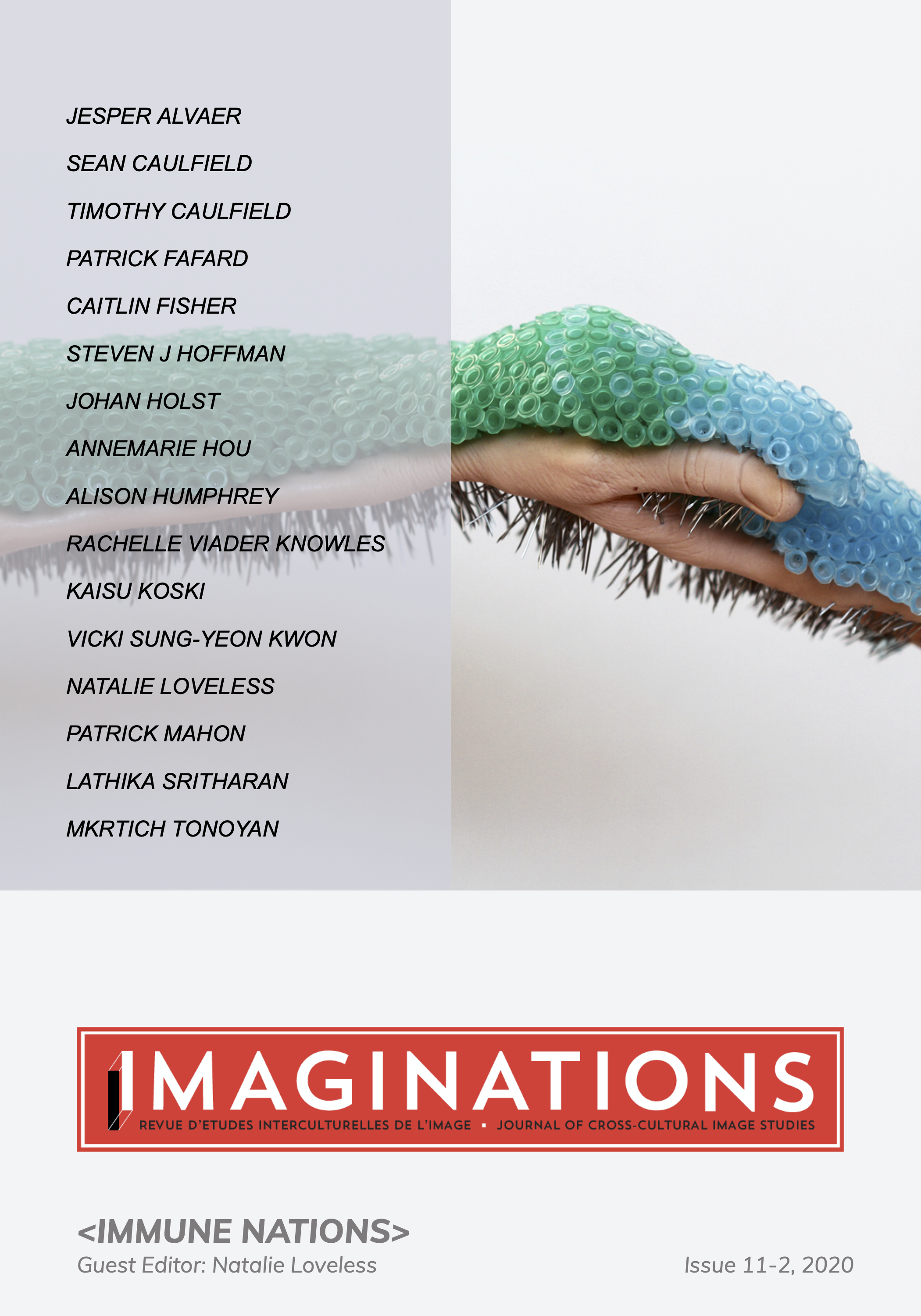 Downloads
How to Cite
Koski, K., & Holst, J. (2020). Conversations on Art-Science Collaboration and Vaccine Hesitancy. Imaginations: Journal of Cross-Cultural Image Studies, 11(2), 71–85. https://doi.org/10.17742/IMAGE.IN.11.2.5
Section
Reports and Dialogues
License
This work by
https://journals.library.ualberta.ca/imaginations
is licensed under a  
Creative Commons 4.0 International License
 although certain works referenced herein may be separately licensed, or the author has exercised their right to fair dealing under the Canadian Copyright Act.