Memories and Records: Thoughts on <i>The Vaccine Archive</i>
Keywords:
immunization records, migration, vaccine memorabilia, archive exhibition, curation, art as political intervention, collaboration
Abstract
Vicki Sung-yeon Kwon, an art historian and curator, and Lathika Sritharan, a public health researcher, discuss their collaborative project Memories and Records: The Vaccine Archive, an archive display of vaccine-related memories and immunization records of people from various parts of the world. They share challenges and accomplishments of collaborating with multidisciplinary participants and mounting an art exhibition at the UNAIDS building. As Canadians of Asian ethnic and cultural background, Kwon and Sritharan contemplate how vaccines are differently remembered in the Global North and the Global South.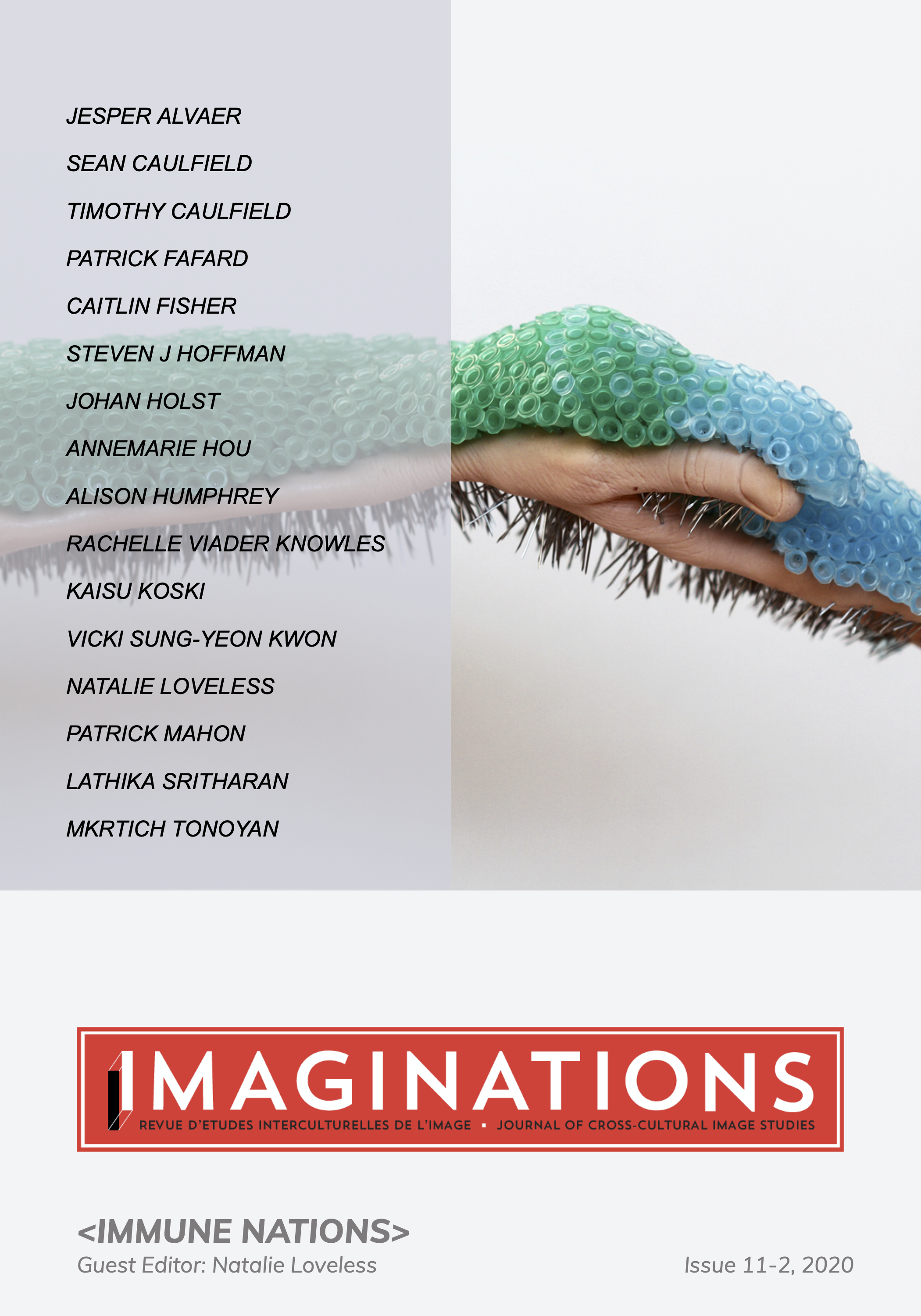 Downloads
How to Cite
Kwon, V. S.- yeon, & Sritharan, L. (2020). Memories and Records: Thoughts on <i>The Vaccine Archive</i>. Imaginations: Journal of Cross-Cultural Image Studies, 11(2), 87–98. https://doi.org/10.17742/IMAGE.IN.11.2.6
Section
Reports and Dialogues
License
This work by
https://journals.library.ualberta.ca/imaginations
is licensed under a  
Creative Commons 4.0 International License
 although certain works referenced herein may be separately licensed, or the author has exercised their right to fair dealing under the Canadian Copyright Act.