<i>Shadowpox: The Antibody Politic</i> – Thoughts and Reflections
Keywords:
interactive installation, community immunity, vaccine hesitancy, research-creation, interdisciplinary collaboration
Abstract
This dialogic exchange discusses the development and outcomes of an interactive installation that uses live-animated digital effects to projection-map viral "shadowpox" onto the player's body. The project was developed by Alison Humphrey, then a Vanier Scholar and York University PhD candidate in cinema and media studies, in collaboration with Caitlin Fisher, director of York University's Immersive Storytelling Lab, and Steven J. Hoffman, director of the Global Strategy Lab and scientific director of the Canadian Institutes of Health Research's Institute of Population and Public Health, with support from technical director and creative coder LaLaine Ulit-Destajo, epidemiologist Susan Rogers Van Katwyk, and website programmer Sean Sollé, as part of the three-year interdisciplinary project <Immune Nations>, and culminated with an exhibition at UNAIDS during the 70th World Health Assembly in Geneva, Switzerland.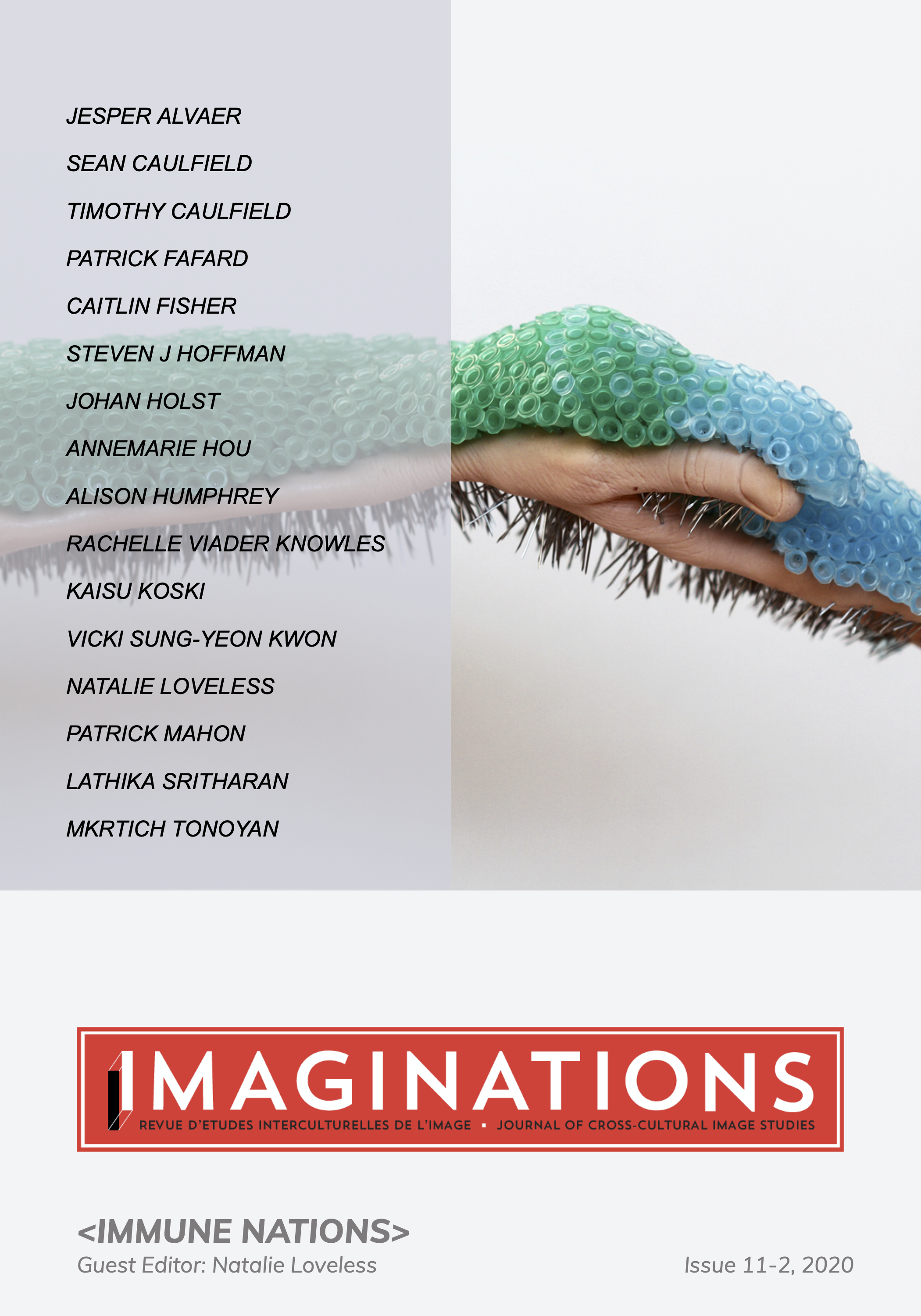 Downloads
How to Cite
Humphrey, A., Fisher, C., & Hoffman, S. J. (2020). <i>Shadowpox: The Antibody Politic</i> – Thoughts and Reflections. Imaginations: Journal of Cross-Cultural Image Studies, 11(2), 99–114. https://doi.org/10.17742/IMAGE.IN.11.2.7
Section
Reports and Dialogues
License
This work by
https://journals.library.ualberta.ca/imaginations
is licensed under a  
Creative Commons 4.0 International License
 although certain works referenced herein may be separately licensed, or the author has exercised their right to fair dealing under the Canadian Copyright Act.