<i>Upstream the Cold Chain</i>
Keywords:
single channel video, artistic intervention, cold chain, end-user communities, Burkina Faso, Mozambique
Abstract
Upstream the Cold Chain is a film and an installation of objects produced in the process of producing the film. It is also an experiment in improving access to vaccines and creating hospitable artistic interventions in public health contexts across borders. Presented in the context of <Immune Nations>, Upstream the Cold Chain was first shown in Trondheim, Norway, as part of the 2017 GLOBVAC conference on global health and then later at UNAIDS on the occasion of the World Health Organization's 70th World Health Assembly in Geneva, Switzerland.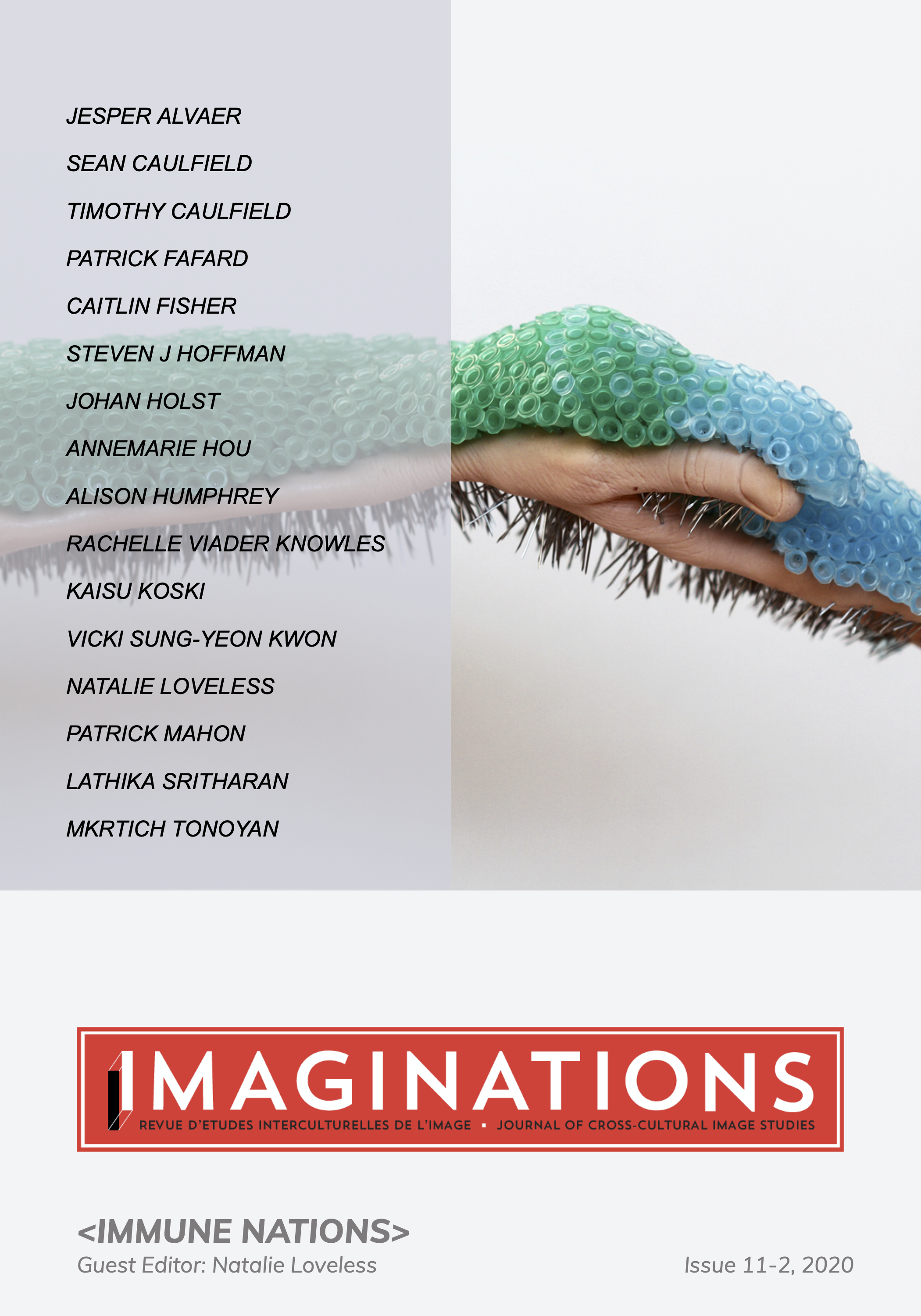 Downloads
How to Cite
Alvaer, J. (2020). <i>Upstream the Cold Chain</i>. Imaginations: Journal of Cross-Cultural Image Studies, 11(2), 115–126. https://doi.org/10.17742/IMAGE.IN.11.2.8
Section
Reports and Dialogues
License
This work by
https://journals.library.ualberta.ca/imaginations
is licensed under a  
Creative Commons 4.0 International License
 although certain works referenced herein may be separately licensed, or the author has exercised their right to fair dealing under the Canadian Copyright Act.