Can Art Influence Global Health Policy?
Keywords:
art as political intervention, social movements, global health policy, global summits, public policy theory, emotion
Abstract
This article examines the influence of art on global vaccination policy, with a special focus on contemplative art, designed to get us to look at issues differently, and advocacy art, making the case for quite specific policies or programs. Ultimately it argues that because policy choices are influenced by ideas and emotions, there is room for art to be indirectly influential when combined with action by social movements, at least those built around specific diseases.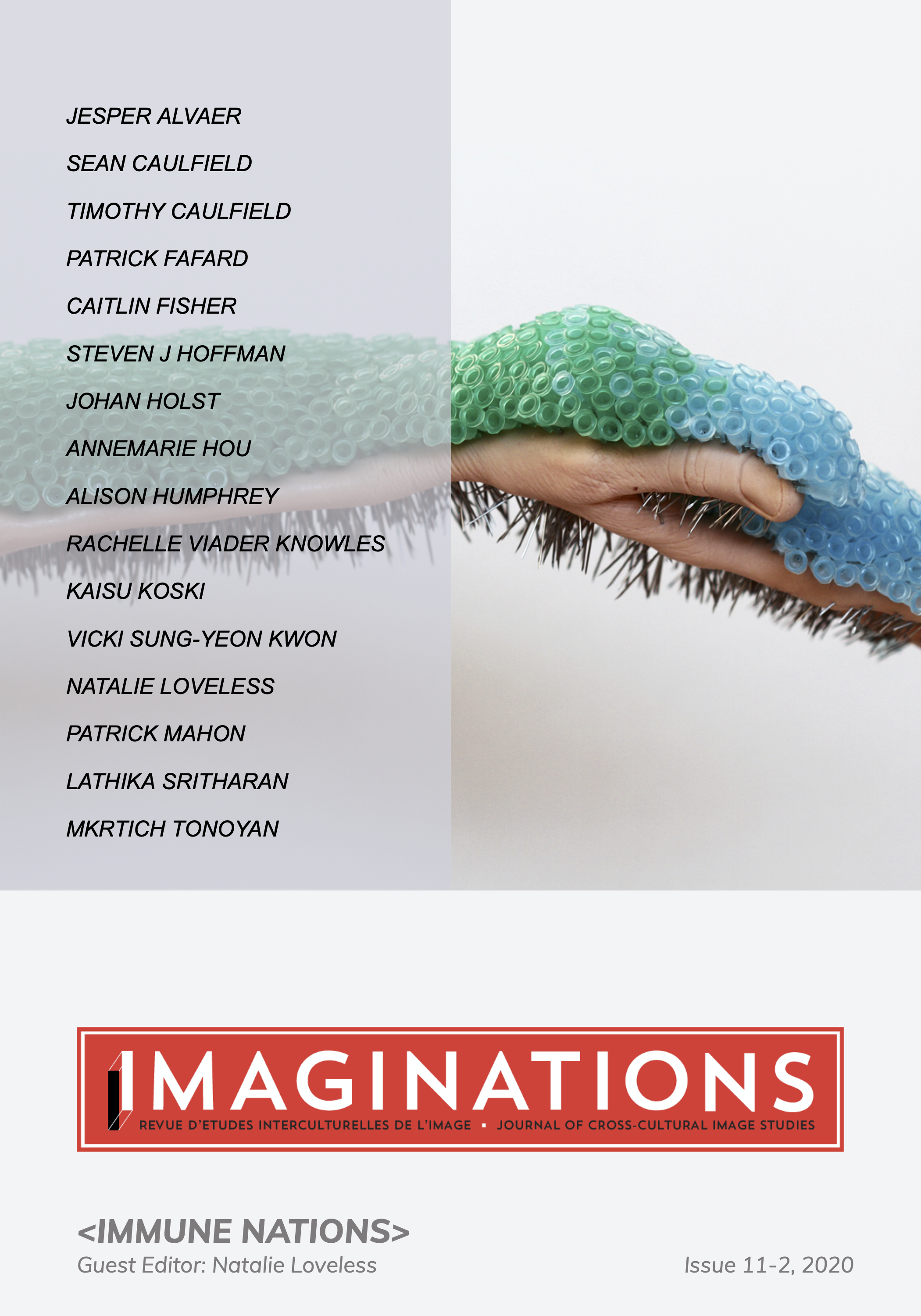 Downloads
How to Cite
Fafard, P. (2020). Can Art Influence Global Health Policy?. Imaginations: Journal of Cross-Cultural Image Studies, 11(2), 193–216. https://doi.org/10.17742/IMAGE.IN.11.2.11
Section
Reflections and Essays
License
This work by
https://journals.library.ualberta.ca/imaginations
is licensed under a  
Creative Commons 4.0 International License
 although certain works referenced herein may be separately licensed, or the author has exercised their right to fair dealing under the Canadian Copyright Act.