<i>VacZineNations!</i> as Practice-Led Research
Keywords:
dialogue-based art, practice-led research, artist/academic, translocality, mobility
Abstract
VacZineNations! is a collaborative artwork led by Rachelle Viader Knowles and Mkrtich Tonoyan, produced by artists, students, and designers in the UK, Canada, China, and Armenia, and exhibited as part of <Immune Nations> at Galleri KiT in Trondheim, Norway, and UNAIDS in Geneva, Switzerland in 2017. This paper positions the artwork within the context of practice-led research and dialogic approaches to art-making, identifying a set of nine key characteristics for translocal, dialogue-based art.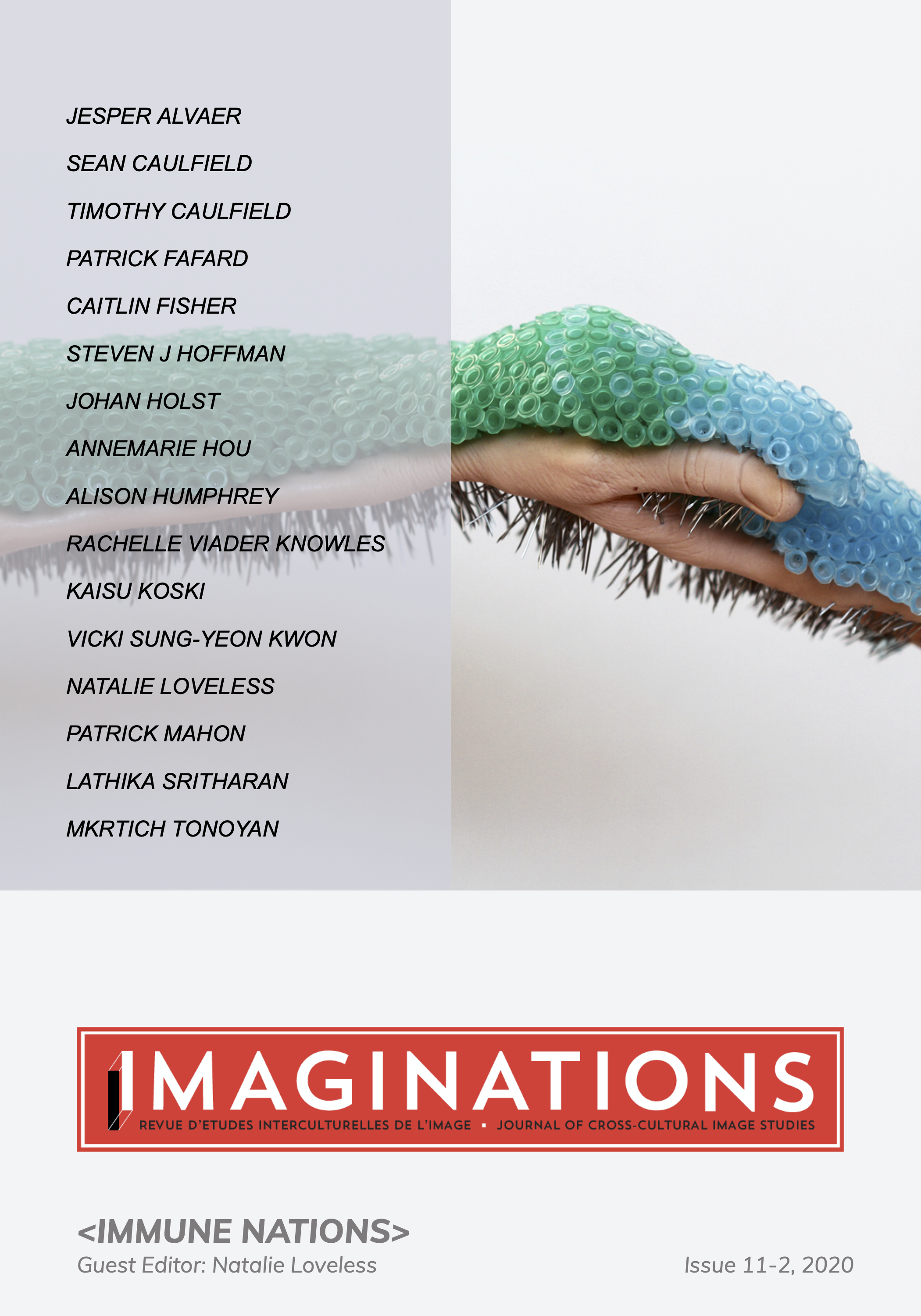 Downloads
How to Cite
Knowles, R. V. (2020). <i>VacZineNations!</i> as Practice-Led Research. Imaginations: Journal of Cross-Cultural Image Studies, 11(2), 217–232. https://doi.org/10.17742/IMAGE.IN.11.2.12
Section
Reflections and Essays
License
This work by
https://journals.library.ualberta.ca/imaginations
is licensed under a  
Creative Commons 4.0 International License
 although certain works referenced herein may be separately licensed, or the author has exercised their right to fair dealing under the Canadian Copyright Act.