Learning from the Role of Art in Political Advocacy on HIV/AIDS
Keywords:
AIDS movement, art as advocacy, Keith Haring, the Ribbon Project, Keiskamma Altarpiece
Abstract
This essay uses a mixed-methods approach combining scoping review, thematic qualitative analysis, and case study methodologies to identify relationships between art and political advocacy in the context of the AIDS epidemic. Thirty-four relevant articles were found through a comprehensive literature search focused on social scientific analyses. Three key themes were identified: addressing negative stereotypes; the importance of education; and giving voice to individuals affected by HIV. The significance of iconic artist Keith Haring and two important artworks related to HIV advocacy—the Keiskamma Altarpiece and the Ribbon Project—are discussed, with lessons distilled for the role that art can play in political advocacy on global health issues more broadly.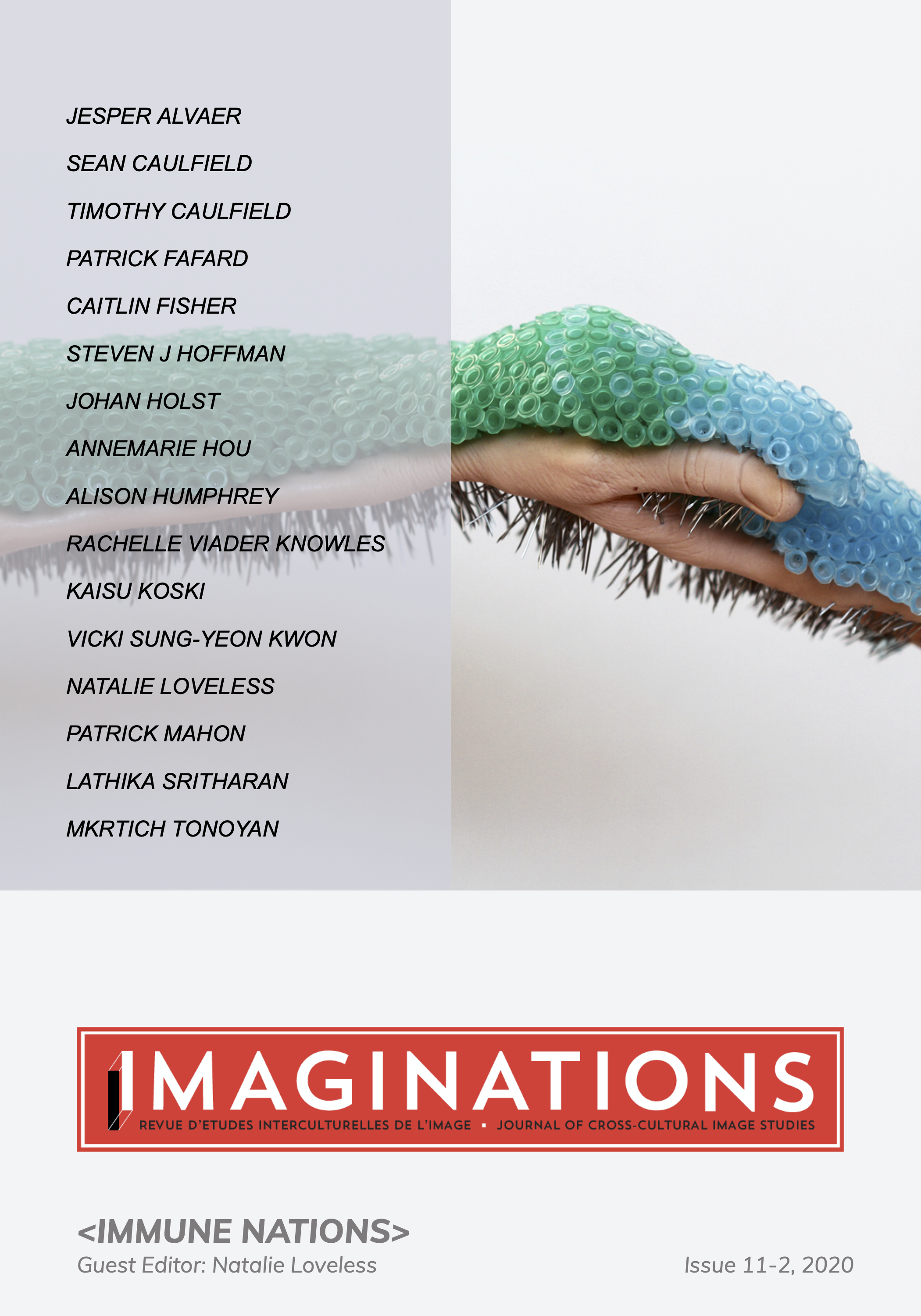 Downloads
How to Cite
Hoffman, S. J., Hou, A., Jones, A., & Woo, J. (2020). Learning from the Role of Art in Political Advocacy on HIV/AIDS: . Imaginations: Journal of Cross-Cultural Image Studies, 11(2), 233–258. https://doi.org/10.17742/IMAGE.IN.11.2.13
Section
Reflections and Essays
License
This work by
https://journals.library.ualberta.ca/imaginations
is licensed under a  
Creative Commons 4.0 International License
 although certain works referenced herein may be separately licensed, or the author has exercised their right to fair dealing under the Canadian Copyright Act.