Revenge of the Real
Come Together: Silencing Left and Right freedom claims with planetary governance
References
Bratton, Benjamin. Revenge of the Real: Politics for a Post-pandemic World. Verso, 2021.
Bridle, James. New Dark Age: Technology and the End of the Future. Verso, 2019.
Buck, Holly Jean. After Geoengineering: Climate Tragedy, Repair and Restoration. Verso, 2019.
Crawford, Kate. Atlas of AI: Power, Politics and Planetary Costs of Artificial Intelligence. Yale UP, 2021.
McLeod Rogers, Jaqueline. McLuhan's Techno-Sensorium City: Coming to our Senses in a Programmed Environment. Lexington, 2021.
McLuhan, Marshall. "Marshall McLuhan Interview from Playboy, 1969—UC Davis."
https://web.cs.ucdavis.edu/~rogaway/classes/188/spring07/mcluhan.pdf.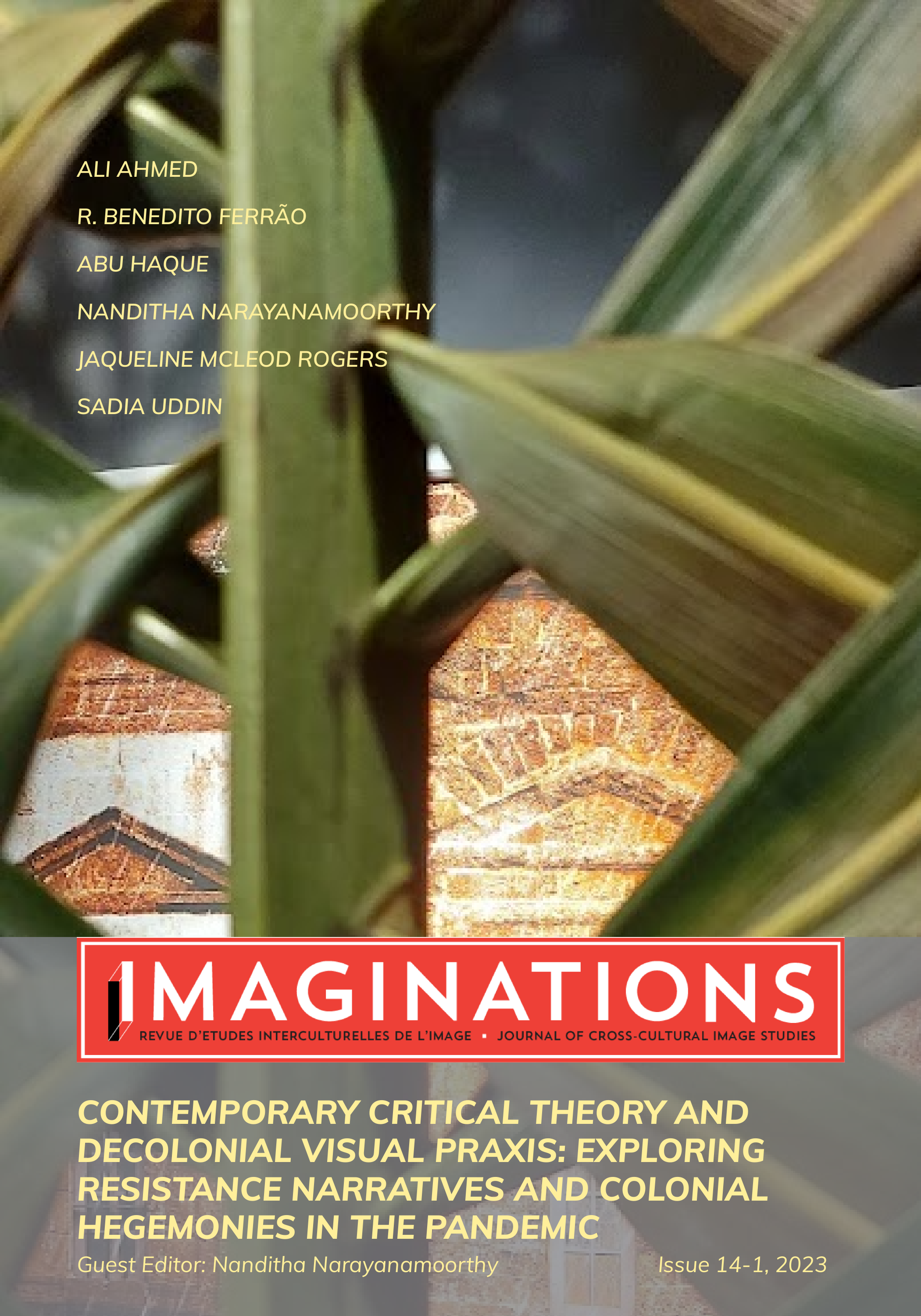 How to Cite
Rogers, J. M. (2023). Revenge of the Real: Come Together: Silencing Left and Right freedom claims with planetary governance. Imaginations: Journal of Cross-Cultural Image Studies, 14(1), 119–125. https://doi.org/10.17742/IMAGE29669
License
Copyright (c) 2023 Jaqueline Mcleod Rogers
This work is licensed under a Creative Commons Attribution-NonCommercial-NoDerivatives 4.0 International License.
This work by
https://journals.library.ualberta.ca/imaginations
is licensed under a  
Creative Commons 4.0 International License
 although certain works referenced herein may be separately licensed, or the author has exercised their right to fair dealing under the Canadian Copyright Act.