Being Borrowed: On Egyptian Migration to the Gulf
References
Akinci, Idil (2022, Sept. 25). 'Ways to Stick Around': Im/mobility Strategies of Ageing, Temporary Migrants in Dubai. Journal of Ethnic and Migration Studies. https://doi.org/10.1080/1369183X.2022.2115627
Aly, Hassan Y., and Shields, Michael (1996). A Model of Temporary Migration: The Egyptian Case. International Migration, 34: 431-447.
Naga, Noor (2021). Who Writes the Arabian Gulf? The Common: A Modern Sense of Place. Issue 22.
Schielke, Samuli (2020). Migrant Dreams: Egyptian Workers in the Gulf States. Egypt: American University in Cairo Press.
Unnikrishnan, Deepak (2021). Introduction: Portfolio of Writing from the Arabian Gulf. The Common: A Modern Sense of Place. Issue 22.
Vora, Neha (2013). Impossible Citizens: Dubai's Indian Diaspora. United Kingdom: Duke University Press.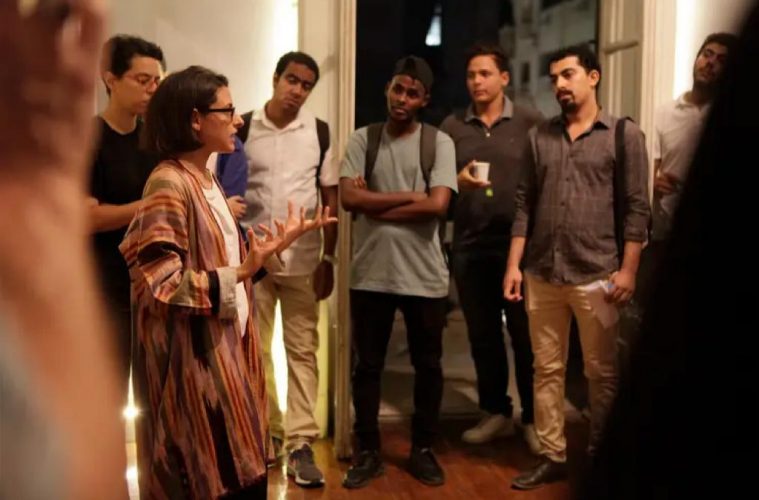 Downloads
How to Cite
El-Shamy, L., & Youssef, F. (2023). Being Borrowed: On Egyptian Migration to the Gulf. Imaginations: Journal of Cross-Cultural Image Studies. https://doi.org/10.17742/IMAGE29675
License
Copyright (c) 2022 Lina El-Shamy, Farida Youssef
This work is licensed under a Creative Commons Attribution-NonCommercial-NoDerivatives 4.0 International License.
This work by
https://journals.library.ualberta.ca/imaginations
is licensed under a  
Creative Commons 4.0 International License
 although certain works referenced herein may be separately licensed, or the author has exercised their right to fair dealing under the Canadian Copyright Act.