Soft Transmissions: 7a*11d Festival of Performance Art
References
Florida, Richard (2002). The Rise of the Creative Class and How It's Transforming Work, Leisure, Community and Everyday Life. Basic Books: Cambridge.
Harvie, Jen (2013). Fair Play: Art, Performance and Neoliberalism. Palgrave Macmillan.
hooks, bell (1992). Eating the Other: Desire and Resistance. "Black Looks: Race and Representation." Boston: South End Press.
Lil Wayne (2011). "She Will." Tha Carter IV. Genius, 2022, .
Nixon, Lindsay (Fall 2017). "We Lost and Entire Generation." The Idea of History. Canadian Art, vol. 34, no. 3, pp. 138-141.
Nuit Blanche + RUTAS Symposium: A Home for Our Migrations (September 27 - October 3, 2022).
Pechawis, Archer (2019). "I Am Not Dead." Other Places: Reflections on Media Art in Canada, edited by Deanna Bowen. Media Arts Network, co-published with Public Books Toronto, otherplaces.
Webber-Heffernan, Shalon T. (2023). Personal interview with collective members Golboo Amani, Paul Couillard, Johanna Householder, and Francisco-Fernando Granados.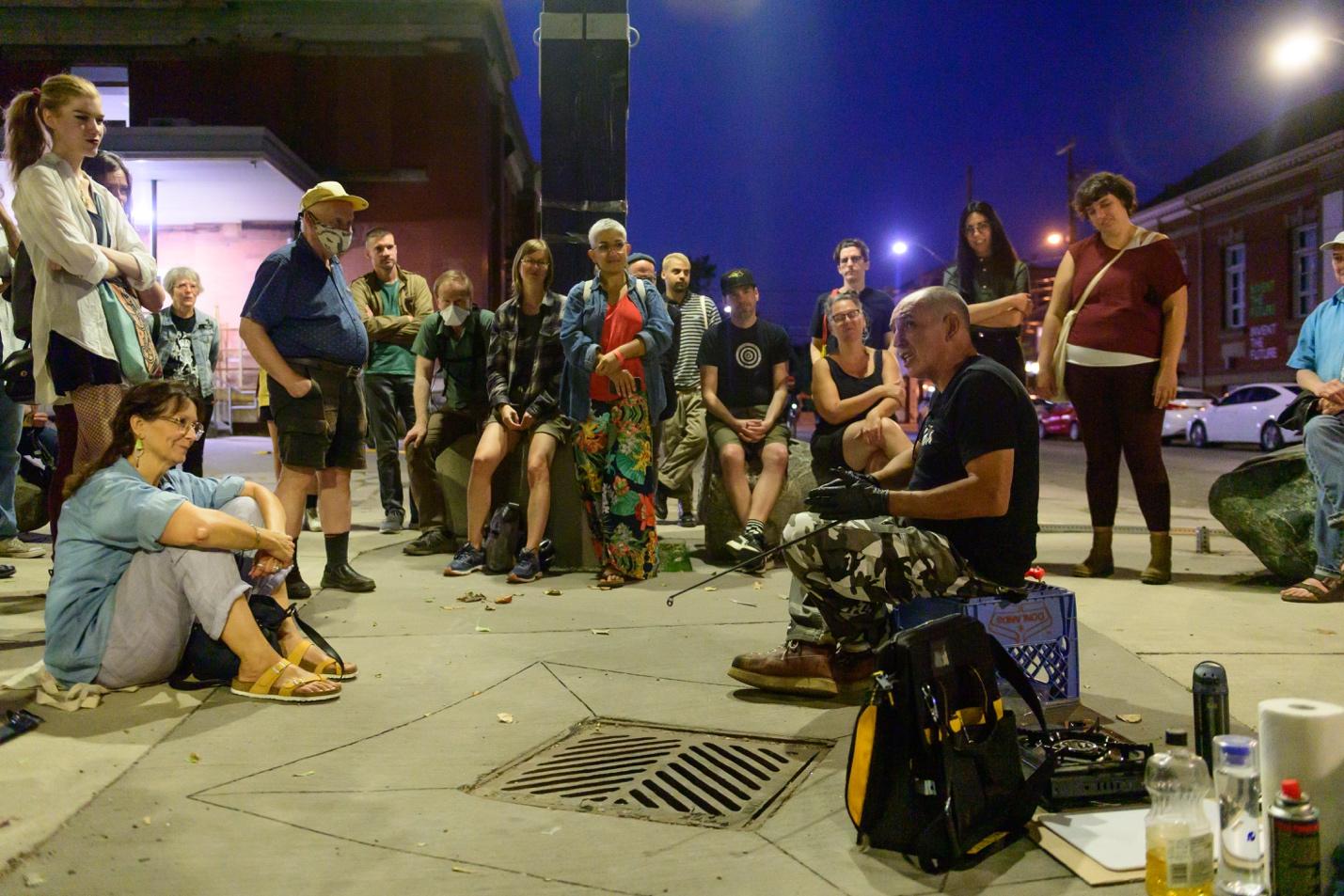 How to Cite
Webber-Heffernan, S. T. (2023). Soft Transmissions: 7a*11d Festival of Performance Art. Imaginations: Journal of Cross-Cultural Image Studies. https://doi.org/10.17742/IMAGE29680
License
Copyright (c) 2023 Shalon T Webber-Heffernan
This work is licensed under a Creative Commons Attribution-NonCommercial-NoDerivatives 4.0 International License.
This work by
https://journals.library.ualberta.ca/imaginations
is licensed under a  
Creative Commons 4.0 International License
 although certain works referenced herein may be separately licensed, or the author has exercised their right to fair dealing under the Canadian Copyright Act.