Mansaram and Marshall McLuhan: Collaboration in Collage Art
Abstract
Abstract | Mansaram is an Indo-Canadian artist who immigrated to Canada in 1966 with a prior interest in the media ideas of Marshall McLuhan, sparked by reading about him in LIFE Magazine. In Toronto the media guru soon introduced him to Av Isaacs at his Yonge Street gallery, which led to a 1967 Happening there called East-West Intersect, influenced by McLuhan's ideas. Between 1966 and 1972 Mansaram worked on his Rear View Mirror series of paintings and collages, to one of which McLuhan contributed several items of textual content. Collage with its mosaic structures appealed to McLuhan because he thought it better represented the post-literate "allatonceness" of electronic media and acoustic space, which better integrated the full human sensorium and called for pattern recognition for comprehension. McLuhan had a high regard for artists for their integral awareness and sensitivity to changes in sense perception, enabling them to act as a distant early warning (DEW) line against potentially harmful effects of technology. He viewed their art as anti-environments to the electronic media maelstrom. Mansaram has enjoyed increasing recognition through recent exhibitions, but some of Canada's premier art galleries have yet to acquire or recognize his art, although the Royal Ontario Museum is planning to do so.
Résumé | Mansaram est un artiste indo-canadien qui a immigré au Canada en 1966 possédant un intérêt antérieur pour les idées médiatiques de Marshall McLuhan, suscité par la lecture d'articles à son sujet dans LIFE Magazine. À Toronto, le gourou des médias l'a rapidement présenté à Av Isaacs à sa galerie de Yonge Street, ce qui a mené à un « happening » en 1967 appelé East-West Intersect influencé par les idées de McLuhan. Entre 1966 et 1972, Mansaram a travaillé sur sa série de peintures et de collages Rear View Mirror, dont une à laquelle McLuhan a apporté plusieurs éléments textuels. Le collage, avec ses structures en mosaïque, plaisait à McLuhan parce qu'il trouvait qu'il représentait mieux la « concordance » postlittéraire des médias électroniques et de l'espace acoustique, qui intégrait mieux l'ensemble du sensorium humain et appelait à la reconnaissance des formes pour la compréhension. McLuhan avait un grand respect pour les artistes en raison de leur conscience intégrale et leur sensibilité aux changements dans la perception des sens, leur permettant d'agir en tant que réseau d'alerte avancé (DEW, pour « Distant Early Warning ») contre les effets potentiellement néfastes de la technologie. Il considérait leur art comme des antienvironnements au tourbillon des médias électroniques. Mansaram est de plus en plus reconnu à travers les expositions récentes, mais certaines des plus grandes galeries d'art du Canada n'ont pas encore acquis ou reconnu son art, bien que le Musée royal de l'Ontario ait l'intention de le faire.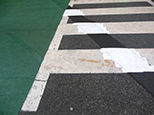 Downloads
How to Cite
Kuskis, A. (2018). Mansaram and Marshall McLuhan: Collaboration in Collage Art. Imaginations: Journal of Cross-Cultural Image Studies, 8(3), 39–56. https://doi.org/10.17742/IMAGE.MA.8.3.3
License
This work by
https://journals.library.ualberta.ca/imaginations
is licensed under a  
Creative Commons 4.0 International License
 although certain works referenced herein may be separately licensed, or the author has exercised their right to fair dealing under the Canadian Copyright Act.